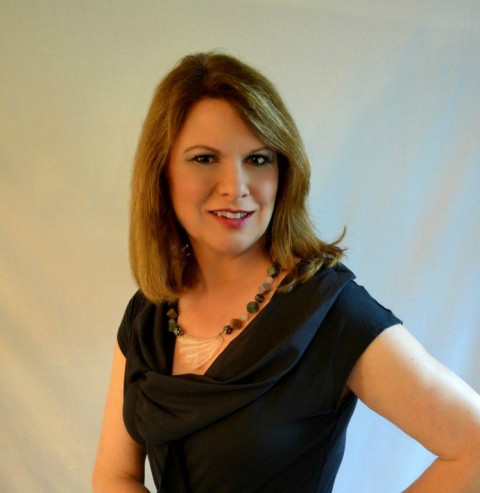 Overwhelmed with clutter?
Buried in paper?
Thinking about downsizing?
Certified Professional Organizer Deborah Gussoff ) has been helping her clients with these challenges for over 25 years.
Whether you want someone to be at your side throughout the process, holding your hand and supporting you to achieve your organizing goals, or whether you want a DIY plan that you can implement on your own, we can help. We offer judgement-free support, out-of-the-box organizing solutions, and have a myriad of resources to help you get better organized.
We organize everything from attic to basement, whether a single room, or the entire house, and especially love paper, creating and maintaining household filing systems, medical claims processing and financial organizing. We offer services both in-person and virtually.
Deborah has extensive background and training in organizing, starting as a young child raised by a mother who was a terminal pack-rat with hoarding disorder; she spent weekends organizing the school supplies in her desk and the closets in her childhood bedroom. In her professional career, Deborah is a member of the inaugural class of Certified Professional Organizers, one of only 200 professional organizers world-wide to achieve this status. We also have extensive experience and training in working with the chronically disorganized, as well as those who struggle with ADHD. In addition, Deborah has earned Specialist Certificates as a Residential Specialist, Workplace Specialist, Household Management Specialist, and a Specialist in Life Transitions. She is also a member of the American Association of Daily Money Managers. Deborah currently serves as President of the New York Chapter of the National Association of Productivity and Organizing Professionals.
Specialties
ADD/ADHD Expertise
As A Professional Organizer I Can Help You Reach Your Goals!
Attic
Attics
Baby Boomer Downsizing
Basement Organization & Decluttering
Bathrooms
BCPO Certified Professional Organizer
Bedrooms
Bill Paying
Budgeting
Budgeting and Money Management
Business Organization
Certified Professional Organizer
Chaos Management
Check Book Balancing
Children's Rooms
Chronic Disorganization Expertise
Closet Organization
Closet Organizing & Cleaning
Clutter Elimination & Coaching
Combined / Blended Households
Consultations
Consultations For Do-It-Youself
Consulting For Small Business And Entrepreneurs
Consulting Services
Coordinating Dual Residences
Daily Money Management
Daily Money Manager
Decluttering & Reorganization
Deculttering The Impossible
Downsizing
Email Management
Empty Nesters
Estate And Garage Sales
Estate Cleanouts
Estate Organizing
Estate Sales
Executor Assistance
Expert In Large De-cluttering Jobs And Estate Clean Outs
Files
Filing & Storage Systems
Financial Organizer
Financial Organizing
Game & Play Rooms
Garage Organization
Garage Organization (Cleaning, Storage Solutions)
Goal Setting
Good Will Dropoffs
Help With An Empty Nester
Hoarding Help Specialist (Cleanup, Coaching)
Holiday Decor & Storage
holiday Decorating
Home And Office Organization
Home Offices
Home Organization
Homework Organization
House
I Work In The Whole House If Necessary.
I've Seen Every Level Of Disorganization And I'll Work With You
Inventory
Kitchens
Labeling
Large And Small Areas
Life's Transitions
Linen Closets
Listen To Clients' Needs And Concerns
Living Areas
Living Room
Living Room Organized
Lofts And Apartments
Medical Claim Processing
Memorabilia Storage
Merging Families
Messy Bachelor Pads
Messy Houses
Messy Rooms
Move Management
Move-ins
Move-ins & Move-outs
Move-outs
Moving
Moving and Packing
Moving Assistance
Moving Organization
Moving Plan
Moving Planning & Preparation
Moving Support
Moving/Relocation
Mudrooms/foyers/entryways
National Association of Productivity and Organizing Professionals (NAPO) Member
Need A Speaker For Your Staff Meeting
New Moms And Generall Y Busy Women
New Move And Unpacking Organization
Newly Married Couples Organization
Non-judgmental
Office
Office Organization
Office-Home And Business
Offices
On-Going Support And Maintenance Services
One Room Or The Whole House
Ongoing Support
Organizing And Managing Your Move
Organizing Collections
Organizing Workshops
Overwhelmed
Packing & Unpacking Services
Pantries
Paper Management
Paperwork Organization & Management
People Feel Good In Their Homes Again!
Personal Assistant
Personal Shopping
Personalized Organizational Solutions
Personalized Organizing Solutions
Phone And In Home Consultations
Phone Sessions
Photo Organization
Photo Organizing
Presentation Training
Productivity & Time Management Coaching
Professional Labeling
Public Speaking
Purge Paper Piles
Purging Closets & Drawers
Recycling
Recycling And Donating Services
Relocation Downsizing
Residential
Residential Organizing
Residential Organizing And Downsizing
Residential Specialist
Senior Community
Senior Downsizing & Transitioning
Short Term Or Long Term Help
Small Business
Small Spaces
Sorting
Space Clearing
Space Repurposing
Specialties: Helping Seniors
Staying Organized
Student Organization
Students
Teens
Tips For Maintaining Organization
Total House Organization And De-cluttering
Toy Room
Unpack Moves
Unpacking Move-Ins
Virtual Organizing
We Speak English
Whole House Organizing
Workshops
Workshops & Presentations