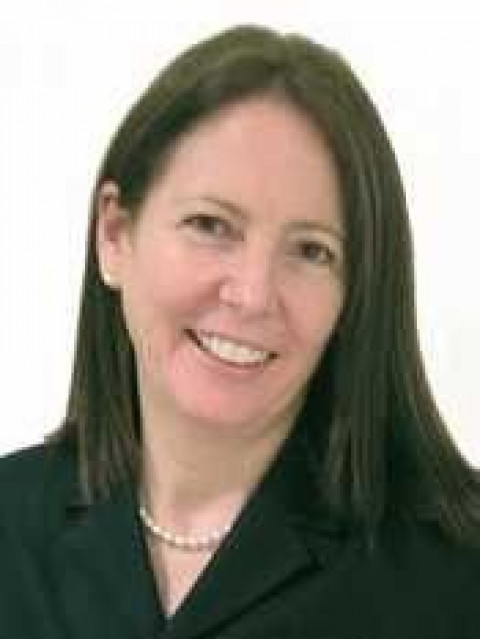 Are you needing to organize or reorganize your home, office, or life? Are you about to move, relocate, or downsize your home? Are you an executor or family member settling an estate? These can be daunting tasks; however, Randi and the RZ Connection will remove the stress and worry out of the process and turn what could be an ordeal into a rewarding experience.
Whether you need to organize your home, make a move across town or country, maximize efficiency and productivity in your office, or need to settle an estate, Randi and her organizing team will find customized solutions that work for you.
Randi is a member of the National Association of Productivity and Organizing Professionals, the premier national organization dedicated to the field of organizing, and an accomplished speaker. Her workshops and seminars on organizing are applauded by individuals, businesses, educational institutions and seniors' organizations. She is also a member of the Global Movers Network, an international association dedicated to moving and relocation, Organizers for Charity, the National Association of Realtors, and New York Women In Film & Television.
~ Area covered: Connecticut, Westchester, NYC, Brooklyn, Travels upon Request.
~ Call: 203.451.3455 (cell) or 800.757.4716 (toll-free)
~ Email: randi@therzconnection.com
~ E-fax: 203.682.4300
~ Website: www.therzconnection.com
~ Facebook: facebook.com/rzconnection
~ Twitter: @thezconnection
~ Blog: therzconnection.blogspot.com
~ Newsletter: ACHIEVE!
Specialties
Artist Studio Organization
Attics
Baby Boomer Downsizing
Basement Organization & Decluttering
Bathrooms
Bedrooms
Children's Rooms
Closet Organizing & Cleaning
Clutter Elimination & Coaching
Coaching
Combined / Blended Households
Computer Training
Consultations For Do-It-Youself
Consulting For Small Business And Entrepreneurs
Consulting Services
Coordinating Dual Residences
Corporations
Craft Rooms
Custom Closet Organizers
Custom Storage And Design
Decluttering & Reorganization
Decorate Spaces
Deculttering The Impossible
Differently-Abled
Downsizing
Email Management
Estate Organizing
Event Planning
Executor Assistance
Expert In Large De-cluttering Jobs And Estate Clean Outs
Files
Filing & Storage Systems
Financial Organizing
Furniture Placement Consulting
Game & Play Rooms
Garage Organization (Cleaning, Storage Solutions)
Goal Setting
Good Will Dropoffs
Green and Eco-Friendly Organizing
Help With An Empty Nester
Holiday Decor & Storage
holiday Decorating
Home And Office Organization
Home Decorating And Staging
Home Inventory
Home Makeovers
Home Offices
Home Organization
Home Staging (Homes for Sale)
Homework Organization
Household Management Coaching
I Work In The Whole House If Necessary.
Interior Design & Re-design
Interior Redesign With What You Own
Inventory
Kitchens
Labeling
Large And Small Areas
Laundry Rooms
Legal Offices
Life Coaching
Life's Transitions
Listen To Clients' Needs And Concerns
Living Areas
Living Room
Living Room Organized
Lofts And Apartments
Medical Offices
Memorabilia Storage
Mentoring
Messy Bachelor Pads
Messy Houses
Move-ins
Move-ins & Move-outs
Move-outs
Moving
Moving and Packing
Moving Assistance
Moving Organization
Moving Plan
Moving Planning & Preparation
Moving Support
Moving/Relocation
Mudrooms/foyers/entryways
Multi-purpose Rooms
National Association of Productivity and Organizing Professionals (NAPO) Member
Need A Speaker For Your Staff Meeting
New Moms And Generall Y Busy Women
Newly Married Couples Organization
Non-judgmental
Non-profit Organizations
Office
Office Organization
Office-Home And Business
Offices
On-Going Support And Maintenance Services
One Room Or The Whole House
Organizing And Decorating Consultant
Organizing And Decorating Using What You Already Have
Organizing And Managing Your Move
Organizing Collections
Organizing Workshops
Outbuilding Organization (Barns, Sheds)
Overwhelmed
Packing & Unpacking Services
Pantries
Paper Management
Paperwork Organization & Management
People Feel Good In Their Homes Again!
Personal Coaching
Personal Shopping
Personalized Organizational Solutions
Personalized Organizing Solutions
Phone Sessions
Photo Organization
Photo Organizing
Presentation Training
Productivity & Time Management Coaching
Professional Labeling
Project Management
Public Speaking
Purging Closets & Drawers
Recycling
Recycling And Donating Services
Relocation
Relocation Downsizing
Residential Organizing
Residential Organizing And Downsizing
Scrapbook Organization
Seminars
Senior Downsizing & Transitioning
Seniors
Short Term Or Long Term Help
Small Business
Small Spaces
Sorting
Space Clearing
Space Design
Space Planning
Space Planning And General Consulting
Space Repurposing
Space Saver Ideas/suggestions
Space Usage
Speaking Engagements
Specialties: Helping Seniors
Staging For Living
Staging To SELL
Staying Organized
Student Organization
Students
Team Organizing
Teens
Time Management
Tips For Maintaining Organization
Total House Organization And De-cluttering
Transition From High School To College
Use What You Have Decorating
Virtual Organizing
Wardrobe Consulting
We Speak English
Workshops