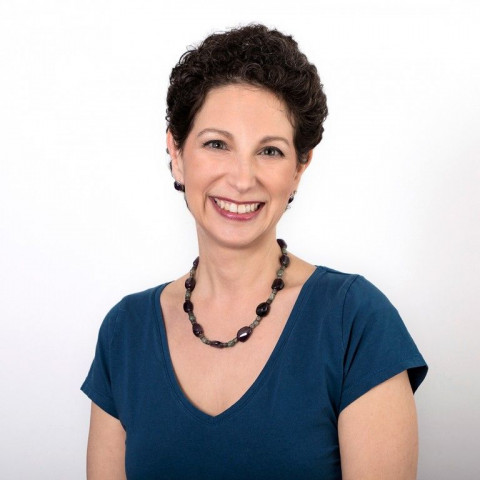 #1 PROFESSIONAL ORGANIZER IN BERGEN COUNTY
FEATURED ORGANIZING EXPERT ON AM970 The Answer
AUTHOR and SOUGHT-AFTER INTERNATIONAL SPEAKER
CERTIFIED PROFESSIONAL ORGANIZER IN CHRONIC DISORGANIZATION
CERTIFIED VIRTUAL PROFESSIONAL ORGANIZER
Thanks for clicking our link! At Let's Get Organized, LLC (LGO), it would be a privilege to help you address your organizing challenges. Since 2003, we have been removing the stress brought on by chronic disorganization and major life transitions.
There is probably no organizing task we haven't done or mess we haven't seen. We can help you organize any room in your house, your time, finances, and papers. We specialize in working with professional and entrepreneurial women (doctors In particular), women with ADHD, individuals and families going through a divorce, and trustees of estates. We even offer Kosher Organizing! Not sure if we can help you? Call us and ask anyway.
We can help change your life by helping you get organized.
• We give you neat spaces and happy families.
• We help you reclaim your time, your relationships, and your sanity.
• We help you save money and relieve the stress and overwhelm brought on by clutter in your home.
• We help you feel calm and at peace with the pace of your life.
• We get the job DONE – in a relatively short time and at a reasonable rate.
What else do you get? Our clients say they
• Have more energy, exercise, eat better, and lose weight
• Find a new relationship
• Pay off debt, save for retirement, take a vacation, or afford college
• Feel good, as in healthy, happy, and whole
• Have more fun
• Sleep better
• Have more sex (OK, so maybe not everyone is sleeping better!)
Technical skills are important, but working with a professional organizer you like being with is essential.
Let's Get Organized is unique. No other organizing professionals will love you through the process of getting organized like we will.
We are gentle, intuitive, and non-judgmental. We bring energy, a fresh perspective, and FUN to our projects. We get down in the trenches with our clients, really listen to them, and will bend over backwards to find organizing solutions that fit their individual styles and preferences. We have decades of experience in organizing and in life, are trained in techniques designed to benefit a wide range of client challenges, and believe that organizing is an inherently spiritual practice.
Gayle M. Gruenberg CPO-CD®, CVPO
Founder, Owner, and Chief Executive Organizer of Let's Get Organized, LLC
Certified Professional Organizer in Chronic Disorganization (CPO-CD®)
Certified Virtual Professional Organizer
Specialist in Attention Deficit Disorder
Specialties
ADD/ADHD Expertise
Aging In Place
Artist Studio Organization
As A Professional Organizer I Can Help You Reach Your Goals!
Attic
Attics
Baby Boomer Downsizing
Basement Organization & Decluttering
Bathrooms
Bedrooms
Bill Paying
Certified Professional Organizer
Certified Professional Organizer In Chronic Disorganization (CPO
Charitable Giving
Check Book Balancing
Children's Rooms
Chronic Disorganization
Chronic Disorganization Expertise
Chronically Disorganized Clients
Closet Organization
Closet Organizing & Cleaning
Closet Systems
Clutter Elimination & Coaching
Coaching
Combined / Blended Households
Computer Training
Consultant
Consultations
Consultations For Do-It-Youself
Consulting For Small Business And Entrepreneurs
Coordinating Dual Residences
Craft Rooms
Custom Closets
Decluttering & Reorganization
Deculttering The Impossible
Differently-Abled
Divorce Support
Downsizing
Empty Nesters
Errands
Estate Cleanouts
Estate Organizing
Executor Assistance
Expert In Large De-cluttering Jobs And Estate Clean Outs
Expertise with OCD
Files
Filing & Storage Systems
Financial Organizing
Fun And Funny!!
Game & Play Rooms
Garage Cabinets
Garage Organization
Garage Organization (Cleaning, Storage Solutions)
Goal Setting
Help With An Empty Nester
Hoarding Help Specialist (Cleanup, Coaching)
Hobby Rooms
Holiday Decor & Storage
holiday Decorating
Home And Office Organization
Home Maintenance
Home Offices
Home Organization
Home Staging
Home Staging (Homes for Sale)
Homework Organization
House
Household Management Coaching
I Work In The Whole House If Necessary.
I've Seen Every Level Of Disorganization And I'll Work With You
Ideal Packing For Travel
Institute For Challenging Disorganization (ICD)
Interior Design & Re-design
Interior Redesign With What You Own
Inventory
Jewish Holiday Organizing
Kitchens
Kosher Organizing
Labeling
Large And Small Areas
Laundry Room
Laundry Rooms
Life Coaching
Life Inventory
Life's Transitions
Linen Closets
Listen To Clients' Needs And Concerns
Living Areas
Living In Present
Living Room
Living Room Organized
Lofts And Apartments
Medical Offices
Memorabilia Storage
Merging Families
Messy
Messy Houses
Messy Rooms
Move Management
Move-ins
Move-ins & Move-outs
Move-outs
Moving
Moving and Packing
Moving Assistance
Moving Organization
Moving Plan
Moving Planning & Preparation
Moving Support
Moving/Relocation
Mudrooms/foyers/entryways
Multi-purpose Rooms
National Association of Productivity and Organizing Professionals (NAPO) Member
Need A Speaker For Your Staff Meeting
New Moms And Generall Y Busy Women
New Move And Unpacking Organization
Newly Married Couples Organization
Non-judgmental
Office
Office Organization
Office-Home And Business
Offices
On-Going Support And Maintenance Services
One Or Several Rooms
One Room Or The Whole House
Ongoing Support
Organized Mom
Organizing And Decorating Consultant
Organizing And Decorating Using What You Already Have
Organizing And Managing Your Move
Organizing Coaching
Organizing Collections
Organizing Workshops
Outbuilding Organization (Barns, Sheds)
Overwhelmed
Packing & Unpacking Services
Pantries
Paper Management
Paperwork Organization & Management
Patient
People Feel Good In Their Homes Again!
Personal Assistant
Personal Coaching
Personalized Organizational Solutions
Personalized Organizing Solutions
Phone And In Home Consultations
Phone Sessions
Photo Organization
Photo Organizing
Productivity & Time Management Coaching
Project Management
Public Speaking
Public Speaking For A Group.
Purge Paper Piles
Purging Closets & Drawers
Quickbooks Training
Recycling
Recycling And Donating Services
Redesign
Relocation
Relocation Coordination
Relocation Downsizing
Relocation Organization
Residential
Residential Organization
Residential Organizing
Residential Organizing And Downsizing
Senior Community
Senior Downsizing & Transitioning
Shopping
Short Term Or Long Term Help
Small Business
Small Spaces
Sorting
Space Clearing
Space Design
Space Maximization
Space Planning
Space Planning And General Consulting
Space Repurposing
Space Saver Ideas/suggestions
Space Usage
Specialist In ADHD
Specialist In Aging
Specialist In Chronic Disorganization
Specialties: Helping Seniors
Staging For Living
Staging To SELL
Staying Organized
Students
Team Organizing
Teens
Tips For Maintaining Organization
Total House Organization And De-cluttering
Toy Room
Unpack Moves
Unpacking Move-Ins
Use What You Have Decorating
Vacation & Seasonal Homes
Virtual Organizing
We Speak English
Whole House Organizing
Workshops & Presentations