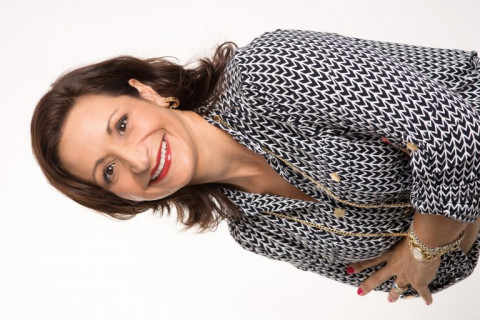 Since 2007, Owner Danielle Wurth & her Organizing Gurus have used her "Psyche-Based Approach" and 4-Step Purging Process to providing clients the healthier, clutter-free home & family life desired. We truly make the process fun, while your projects become complete. Featured in: HGTV Magazine in 2018 & honored to be The Exclusive Partner of The Container Store Valley-Wide in Arizona.
Create Organizational Systems within budget to simplify your life by:
Maximizing any space in your home, garage or office
Assisting you with any stage of the home moving process
Designing custom closet solutions to fit your taste and lifestyle. Controlling the spread of your child's (or spouse's – lol) toys, aka "the toy virus".
Ready to untangle the clutter and learn healthier daily habit? Let us assist you in creating organized solutions for your home, family, business or personal life.
"Testimony"- place here
Happy Days Come Through Organized Ways™
Free 30 Minute Consultation/$75 Per Hour/Includes 100 Core Organizing Supplies
For Prompt Response from Owner Danielle: Call/Text/Leave Voicemail on her
Cell – Day/Evening or full Media segments and Before & After Gallery via website wurthorganizing.com.
Specialties
Accessory Organizer
ADD/ADHD Expertise
ADHD
ADHD And ADD
Aging In Place
Artist Studio Organization
As A Professional Organizer I Can Help You Reach Your Goals!
Attic
Attics
Baby Boomer Downsizing
Basement Organization & Decluttering
Bathrooms
Bedrooms
Bill Paying
Business Organization
Certified Professional Organizer
Chaos Management
Children's Rooms
Chn3 Arizona
Chronic Disorganization Expertise
Classrooms
Closet Organization
Closet Organizing & Cleaning
Closet Systems
Clutter Elimination & Coaching
Coaching
Combined / Blended Households
Consignment
Consultant
Consultations
Consultations For Do-It-Youself
Consulting For Any Project
Consulting For Small Business And Entrepreneurs
Consulting Services
Coordinating Dual Residences
Corporations
Craft Rooms
Custom Closet Design
Custom Closet Organizers
Custom Closets
Custom Storage And Design
Declutter Homes For Sale
Decluttering & Reorganization
Decorate Spaces
Deculttering The Impossible
Differently-Abled
Downsizing
Email Management
Empty Nesters
Errands
Estate And Garage Sales
Estate Cleanouts
Estate Organizing
Estate Sales
Event Planning
Executor Assistance
Expert In Large De-cluttering Jobs And Estate Clean Outs
Expertise with OCD
Extreme Clutter
Figuring Out How Long Each Task Takes To Complete
Files
Filing & Storage Systems
Financial Organizing
Fox 10 Arizona
Fun And Funny!!
Furniture Consignment Coordination
Furniture Placement Consulting
Game & Play Rooms
Garage Cabinets
Garage Organization
Garage Organization (Cleaning, Storage Solutions)
Garage Shelving
Goal Setting
Good Will Dropoffs
Green and Eco-Friendly Organizing
Help With An Empty Nester
Hoarding Help Specialist (Cleanup, Coaching)
Hobby Rooms
Holiday Decor & Storage
holiday Decorating
Home And Office Organization
Home Decorating And Staging
Home Item Sales
Home Makeovers
Home Offices
Home Organization
Home Staging
Home Staging (Homes for Sale)
Homework Organization
House
Household Management Coaching
I Work In The Whole House If Necessary.
I've Seen Every Level Of Disorganization And I'll Work With You
Ideal Packing For Travel
Interior Design & Re-design
Interior Redesign With What You Own
Inventory
Kitchens
Labeling
Large And Small Areas
Laundry Room
Laundry Rooms
Legal Offices
Life Coaching
Life's Transitions
Linen Closets
Listen To Clients' Needs And Concerns
Living Areas
Living In Present
Living Room
Living Room Organized
Lofts And Apartments
Medical Offices
Memorabilia Storage
Merging Families
Messy
Messy Bachelor Pads
Messy Houses
Messy Rooms
Move Management
Move-ins
Move-ins & Move-outs
Move-outs
Moving
Moving & Estate Sales
Moving and Packing
Moving Assistance
Moving Coordination
Moving Organization
Moving Plan
Moving Planning & Preparation
Moving Support
Moving/Relocation
Mudrooms/foyers/entryways
Multi-purpose Rooms
Need A Speaker For Your Staff Meeting
New Mom
New Moms
New Moms And Generall Y Busy Women
New Move And Unpacking Organization
Newly Married Couples Organization
Non-judgmental
Non-profit Organizations
Office
Office Organization
Office-Home And Business
Offices
On-Going Support And Maintenance Services
One On One Personal Shopping
One Or Several Rooms
One Room Or The Whole House
Ongoing Support
Organized Mom
Organizing
Organizing And Decorating Consultant
Organizing And Decorating Using What You Already Have
Organizing And Managing Your Move
Organizing Collections
Organizing Workshops
Outbuilding Organization (Barns, Sheds)
Overwhelmed
Packing & Unpacking Services
Pantries
Paper Management
Paperwork Organization & Management
People Feel Good In Their Homes Again!
Personal Coaching
Personal Shopping
Personalized Organizational Solutions
Personalized Organizing Solutions
Phone And In Home Consultations
Phone Sessions
Photo Organization
Photo Organizing
Planning
Please Review Our Website For Further Services
Presentation Training
Product Display
Productivity & Time Management Coaching
Professional Labeling
Project Management
Public Speaking
Purge Paper Piles
Purging Closets & Drawers
Re-Design
Recycling
Recycling And Donating Services
Redesign
Relocation
Relocation Coordination
Relocation Downsizing
Relocation Organization
Residential
Residential Organization
Residential Organizing
Residential Organizing And Downsizing
Scrapbook Organization
Senior Community
Senior Downsizing & Transitioning
Shopping
Short Term Or Long Term Help
Small Business
Small Spaces
Sorting
Space Clearing
Space Design
Space Maximization
Space Planning
Space Planning And General Consulting
Space Repurposing
Space Saver Ideas/suggestions
Space Usage
Specialties: Helping Seniors
Staging For Living
Staging Home For Resale
Staging Tips
Staging To SELL
Staying Organized
Student Organization
Students
Team Organizing
Teens
The Arizona Republic
There Should Be A Place For Everything And Everything In Its Pla
Time Management
Tips For Maintaining Organization
To-Do Lists
Total House Organization And De-cluttering
Toy Room
Unpack Moves
Unpacking Move-Ins
Use What You Have Decorating
Vacation & Seasonal Homes
Virtual Administrative Support
Virtual Organizing
Wardrobe
Wardrobe Consulting
Warehouse Layout
We Speak English
Whole House Organizing
Workshops
Workshops & Presentations