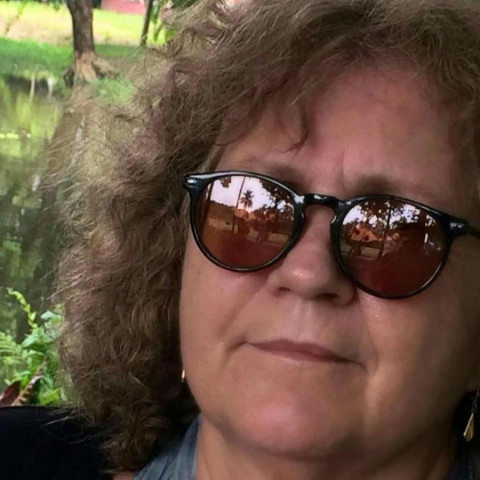 ''Don't be scared to walk slow. Just be scared to stand still.''
For the last 27 years, I have happily organized hundreds of clients, which have included whole houses, garages, closets, kitchens, home offices, etc. I have also organized yard sales and estate sales. I am also a personal assistant/concierge. I have assisted with bill paying, interior design and a lot of life coaching.
I would be happy to talk to you about your needs and set up an appointment for a consultation. My portfolio, which includes many "before and after" pictures, speaks more than a 1,000 words. Multiple references are available. Absolute confidentiality guaranteed. Please call me, Jutta, at (505) 281-4035 or (505)227-6645
''Rather light a candle, than complain about the darkness'.'
Specialties
ADD/ADHD Expertise
And Swiss German
Artist Studio Organization
Attics
Baby Boomer Downsizing
Basement Organization & Decluttering
Bathrooms
Bedrooms
Bill Paying
Budgeting
Certified Professional Organizer
Chaos Management
Check Book Balancing
Children's Rooms
Chronic Disorganization Expertise
Closet Organization
Closet Organizing & Cleaning
Clutter Elimination & Coaching
Coaching
Color Consultation
Color Consulting
Combined / Blended Households
Consultations
Consulting For Any Project
Coordinating Dual Residences
Craft Rooms
Custom Storage And Design
Decluttering & Reorganization
Decorate Spaces
Downsizing
Errands
Estate And Garage Sales
Estate Organizing
Estate Sales
Expert In Large De-cluttering Jobs And Estate Clean Outs
Feng Shui
Files
Filing & Storage Systems
Financial Organizing
Furniture Placement Consulting
Game & Play Rooms
Garage Cabinets
Garage Organization
Garage Organization (Cleaning, Storage Solutions)
Garage Shelving
German
Goal Setting
Good Will Dropoffs
Green and Eco-Friendly Organizing
Green Organizing
Help With An Empty Nester
Hobby Rooms
Holiday Decor & Storage
Home And Office Organization
Home Decorating And Staging
Home Makeovers
Home Offices
Home Organization
Home Staging (Homes for Sale)
Household Management Coaching
I Speak Fluently German And Swiss German
I Work In The Whole House If Necessary.
Ideal Packing For Travel
Interior Design & Re-design
Interior Redesign With What You Own
Inventory
Kitchens
Labeling
Large And Small Areas
Laundry Room
Laundry Rooms
Legal Offices
Life Coaching
Life's Transitions
Listen To Clients' Needs And Concerns
Living Areas
Living Room
Living Room Organized
Lofts And Apartments
Memorabilia Storage
Messy Bachelor Pads
Messy Houses
Move-ins
Move-ins & Move-outs
Move-outs
Moving
Moving and Packing
Moving Assistance
Moving Organization
Moving Plan
Moving Planning & Preparation
Moving Support
Moving/Relocation
Mudrooms/foyers/entryways
Multi-purpose Rooms
New Moms And Generall Y Busy Women
Newly Married Couples Organization
Non-judgmental
Non-profit Organizations
Office
Office Organization
Office-Home And Business
Offices
On-Going Support And Maintenance Services
One On One Personal Shopping
One Room Or The Whole House
Organizing And Decorating Consultant
Organizing And Decorating Using What You Already Have
Organizing And Managing Your Move
Organizing Collections
Outbuilding Organization (Barns, Sheds)
Overwhelmed
Packing & Unpacking Services
Painting
Pantries
Paper Management
Paperwork Organization & Management
People Feel Good In Their Homes Again!
Personal Assistant
Personal Coaching
Personal Shopping
Personalized Organizational Solutions
Personalized Organizing Solutions
Photo Organization
Photo Organizing
Productivity & Time Management Coaching
Purge Paper Piles
Purging Closets & Drawers
Recycling
Recycling And Donating Services
Redesign
Relocation
Relocation Downsizing
Residential
Residential Organizing
Residential Organizing And Downsizing
Scrapbook Organization
Senior Downsizing & Transitioning
Shopping
Short Term Or Long Term Help
Small Business
Small Spaces
Sorting
Space Clearing
Space Design
Space Planning
Space Planning And General Consulting
Space Repurposing
Space Saver Ideas/suggestions
Space Usage
Speaking Fluent German
Staging For Living
Staying Organized
Students
Swiss German Spoken
Teens
Tips For Maintaining Organization
Total House Organization And De-cluttering
Use What You Have Decorating
Vacation & Seasonal Homes
Wardrobe Consulting
We Speak English
Whole House Organizing