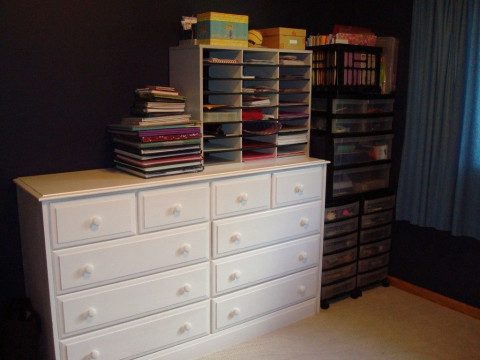 Now offering Virtual Organization Coaching Packages! Clients are loving this option!
Are you ready to tackle your organizing project, but have no clue where to start? Have you wasted countless hours trying it on your own, but never really made any real progress? Do you ever wish that there was someone who could guide you thru your project and keep you accountable for making progress? If you want to save money by handling your organizing project on your own and could really use some expert advice, then this is the solution for you! Visit https://www.julieloomis.com/simply-neat-organizing-coaching for more information.
For a more hands-on approach, we will partner with you to get to learn about your unique situation so we can figure out the best way to get you organized and keep you organized. We'll help you through the decision making process for what to keep and figure out the best home for it. You'll be organized in no time at all!
Visit www.SimplyNeat.com and www.JulieLoomis.com for more information.
Improving the quality of life through organization!
Call today!
Specialties
Art Studio Organization
As A Professional Organizer I Can Help You Reach Your Goals!
Business Organization
Chaos Management
Classrooms
Clutter Elimination & Coaching
Coaching
Combine Services
Combined / Blended Households
Command Centers
Consultant
Consultations
Consultations For Do-It-Youself
Consulting For Any Project
Consulting For Small Business And Entrepreneurs
Consulting Services
Coordinating Dual Residences
Costa Rican Retreats
Decluttering & Reorganization
Define & Accomplish Personal & Business Goals Today!
Discounted Package Rates Available
Downsizing
Efficiency Audits
Empty Nesters
Fun And Funny!!
Goal Setting
Help With An Empty Nester
Home And Office Organization
Home Maintenance
Home Management Systems
Home Offices
Home Organization
Household Management Coaching
I Work In The Whole House If Necessary.
I've Seen Every Level Of Disorganization And I'll Work With You
Ideal Packing For Travel
Kids
Life Coaching
Life's Transitions
Living In Present
Lofts And Apartments
Merging Families
Moving
Moving and Packing
Moving Planning & Preparation
Moving/Relocation
Need A Speaker For Your Staff Meeting
New Baby
New Moms And Generall Y Busy Women
Newly Married Couples Organization
Non-judgmental
Non-profit Organizations
Office
Office Organization
Office-Home And Business
Offices
One On One Personal Shopping
Ongoing Support
Organized Mom
Organizing And Decorating Using What You Already Have
Organizing Workshops
Overwhelmed
Packing & Unpacking Services
Painting
Paper Management
Paperwork Organization & Management
People Feel Good In Their Homes Again!
Personal Coaching
Personalized Organizing Solutions
Phone And In Home Consultations
Phone Sessions
Planning
Please Review Our Website For Further Services
Productivity & Time Management Coaching
Project Management
Public Speaking
Remodel Consulting
Residential
Retreats
Reuse
Short Term Or Long Term Help
Small Business
Small Spaces
Sorting
Space Design
Space Maximization
Space Planning
Space Planning And General Consulting
Speaker
Staying Organized
Team Organizing
Time Management
Tips For Maintaining Organization
Vacation & Seasonal Homes
Virtual Organizing
Webinars
Whole House Organizing
Workshops
Workshops & Presentations