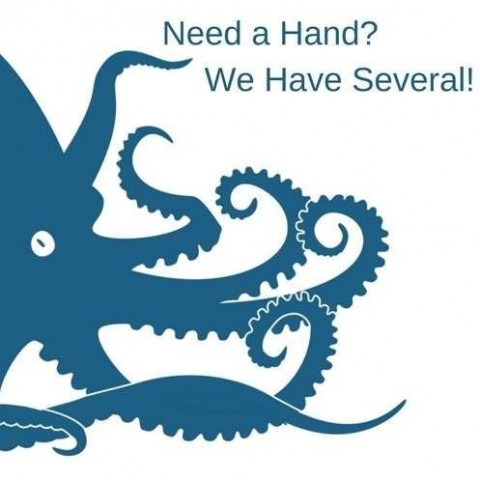 ~ Make SOMEDAY Today! ~
~ We don't just organize your things...
~ WE CHANGE LIVES! ~
~ Owned and managed by Becky Rogers, a Certified Professional Organizer®
~ Deluxe Home and Office Organizing Services across Central Illinois, serving Bloomington - Normal, Champaign - Urbana, Decatur, Peoria, Pontiac, Springfield, everywhere in between, and beyond. We travel even further when asked.
~ We develop and customize maintainable systems that will work best for you and YOUR needs.
~ Sometimes, life just takes over. Clutter and disorganization can be overwhelming, even debilitating. If any of these sound like you, we are here to help!
~ going through a life transition
~ need to get organized, or reorganized
~ need to downsize or prepare to move
~ need help to unpack after a move-in
~ have become an in-home caretaker
~ need to get control of your home or office
~ have struggled with organization your entire life
~ have had a recent trauma or injury that has brought chaos into your daily living
~ Our JUDGE-FREE GUARANTEE means we promise to never judge you, your belongings, your home, or living conditions, in any way. We also promise that anything you choose to share with us will always be kept COMPLETELY CONFIDENTIAL.
~ Our organizers are EXPERT TRAINED and INSURED to provide you with an invaluable service unlike many others. Through continued education from the organizing industry's top associations, we are able to work with and teach organizing skills to clients of all types.
~ Our clients include homemakers, couples, families, baby boomers, business owners, aging seniors, teens, and students, and others with learning disorders, or cognitive or physical limitations.
~ Package pricing and hourly rates are posted on our website at www.OrganizeMyClutter.com. We offer discount programs for seniors, military vets, realtors, and professional referrals which are explained in detail on our website. You'll also find testimonials, before and after photos of our work, and you'll meet our team members and learn more about each one.
~ If you have ever said "Someday, I have got to get organized," give us a call, or book your appointment now through our website, and let's Make "SOMEDAY" Today!
.
Specialties
Accepts All Major Credit Cards
Book Appointments Online
Certified Professional Organizer
Chronic Disorganization Expertise
Closets / Cabinets / Pantries
Decluttering & Reorganization
Donation Drop-Offs
Downsizing
Estate Organizing
Filing & Storage Systems
Financial Organizing
Freedomfiler® Consultant
Garages / Basements / Attics
Hoarding Help Specialist (Cleanup, Coaching)
Hobby Rooms
Home And Office Organization
Home Staging of Furnished Homes
Household Management Coaching
ICD (Institute For Challenging Disorganization)
Interior Redesign With What You Own
Kitchens / Bedrooms / Laundry Rooms
Labeling
Life's Transitions
Move-ins
Mudrooms/foyers/entryways
National Association of Productivity and Organizing Professionals (NAPO) Member
Non-judgmental
Office-Home And Business
Package Pricing
Paper Retention / Purging
Photo Organizing
Productivity & Time Management Coaching
Relocations - Downsizing / Unpacking
Residential Organizing And Downsizing
Senior Downsizing & Transitioning
Space Planning
Work With All Ages
Workers Compensation & Liability Insurance
Workshops / Presentations / Seminars / Training