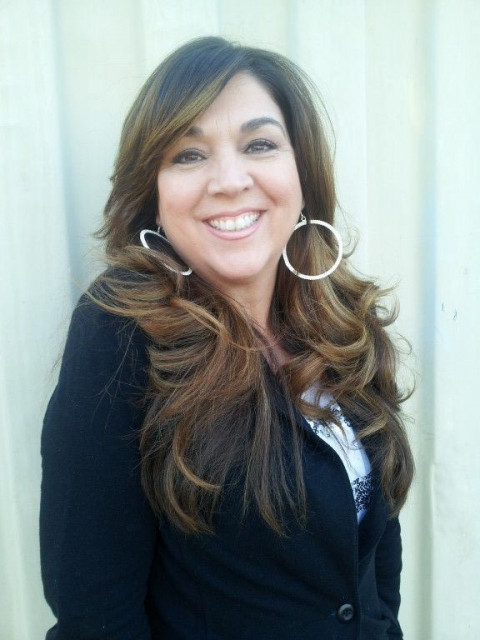 Professional Home & Office Organizing
We've served our clients since 1989.
We can help you! Our specialties are organizing all types of areas: offices, desk drawers, paperwork, filing, closets, kitchen cabinets, laundry rooms, bedrooms, moving and packing, and more. New move and unpacking organization. We work with individuals, home base businesses as well as companies, corporations to assist in being streamlined so you can be organized and productive. Would you like our help organizing your space? We can assist you with using what you have to organize or finding the perfect spot to hold different items, along with placing your items neatly and conveniently, with labels. Finding items has never been easier by sorting through items you have and finding a place for everything. You can meet important deadlines, find things faster, reduce clutter, and improve your quality of life.
Call today and reduce the stress! We'll teach you skills to take with you for a lifetime!
Call for Free phone consultation at
Thank You!
Specialties
Artist Studio Organization
Baby Boomer Downsizing
Basement Organization & Decluttering
Bathrooms
Bedrooms
Bill Paying
Business Organization
Chaos Management
Children's Rooms
Chronic Disorganization Expertise
Cleaning
Closet Organizing & Cleaning
Closet Systems
Clutter Elimination & Coaching
Coaching
Combined / Blended Households
Consignment
Consultant
Consultations
Consulting For Any Project
Consulting For Small Business And Entrepreneurs
Consulting Services
Coordinating Dual Residences
Corporations
Craft Rooms
Custom Closet Design
Custom Closet Organizers
Custom Storage And Design
Decluttering & Reorganization
Decorate Spaces
Deculttering The Impossible
Downsizing
Eco-friendly
Email Management
Errands
Estate Organizing
Event Planning
Expert In Large De-cluttering Jobs And Estate Clean Outs
Files
Filing & Storage Systems
Furniture Consignment Coordination
Furniture Placement Consulting
Game & Play Rooms
Garage Organization
Garage Organization (Cleaning, Storage Solutions)
Goal Setting
Good Will Dropoffs
Green and Eco-Friendly Organizing
Green Organizing
Help With An Empty Nester
Hoarding Help Specialist (Cleanup, Coaching)
Hobby Rooms
Home And Office Organization
Home Decorating And Staging
Home Maintenance
Home Makeovers
Home Offices
Home Organization
Home Staging (Homes for Sale)
Household Management Coaching
I Work In The Whole House If Necessary.
I've Seen Every Level Of Disorganization And I'll Work With You
Ideal Packing For Travel
Image Consulting
Interior Redesign With What You Own
Inventory
Kitchens
Labeling
Large And Small Areas
Laundry Room
Laundry Rooms
Life Coaching
Life's Transitions
Listen To Clients' Needs And Concerns
Living Areas
Living Room
Living Room Organized
Lofts And Apartments
Memorabilia Storage
Messy
Messy Bachelor Pads
Messy Houses
Messy Rooms
Move Management
Move-ins
Move-ins & Move-outs
Move-outs
Moving
Moving and Packing
Moving Assistance
Moving Organization
Moving Planning & Preparation
Moving Support
Moving/Relocation
Mudrooms/foyers/entryways
Multi-purpose Rooms
New Moms And Generall Y Busy Women
New Move And Unpacking Organization
Newly Married Couples Organization
Non-judgmental
Non-profit Organizations
Office
Office Organization
Offices
On-Going Support And Maintenance Services
One On One Personal Shopping
One Room Or The Whole House
Organizing And Decorating Consultant
Organizing And Decorating Using What You Already Have
Organizing And Managing Your Move
Organizing Collections
Organizing Workshops
Overwhelmed
Packing & Unpacking Services
Pantries
Paper Management
Paperwork Organization & Management
Party Planning And Assistance
People Feel Good In Their Homes Again!
Personal Assistant
Personal Coaching
Personal Shipping
Personal Shopping
Personalized Organizational Solutions
Personalized Organizing Solutions
Phone Sessions
Photo Organization
Photo Organizing
Productivity & Time Management Coaching
Professional Labeling
Purge Paper Piles
Purging Closets & Drawers
Recycling
Recycling And Donating Services
Relocation
Relocation Coordination
Relocation Downsizing
Residential
Residential Organizing
Residential Organizing And Downsizing
Senior Downsizing & Transitioning
Shopping
Short Term Or Long Term Help
Small Business
Small Spaces
Sorting
Space Clearing
Space Planning
Space Planning And General Consulting
Staging For Living
Staging To SELL
Staying Organized
Student Organization
Students
Teens
Tips For Maintaining Organization
Total House Organization And De-cluttering
Toy Room
Use What You Have Decorating
Vacation & Seasonal Homes
Wardrobe
Wardrobe Consulting
We Speak English
Whole House Organizing