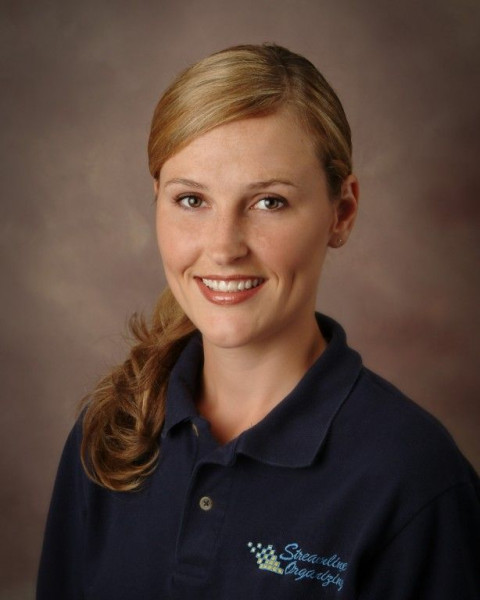 Call for your FREE Consultation!
Rebecca Reid
PROFESSIONAL ORGANIZING EXPERIENCE
I have been organizing professionally for 20 years in the Raleigh and Charlotte areas of North Carolina.
I create Personalized Systems based on your Objectives, Resources, Strengths, Weaknesses, Likes, Dislikes and Management style.
My specialties include:
* TRANSFORMATIONS - When your home is a web of things, functions and chaos, we can transform your home one space at a time for you to maintain independently and reclaim its' value and your energy.
* MAINTENANCE - Regular support appointments help you to keep up the organizational systems you have or we have applied. This is a popular service for the elderly, busy moms, hoarders and the handicapped.
* SIMPLE PROJECTS - Create personalized organization system plan and execute. Examples: Garage, Office, Playroom, etc.
* ORGANIZING PLAN ONLY - If budget is a concern, we can create a personalized organization system plan together using all of your objectives, perimeters and resources. I create a comprehensive and prioritized task list for you and your team to execute on your own, keeping costs down. If you get stuck, you can always call me for the assistance you need.
* ORGANIZED PACK - We can sort, purge and organize your pack to move at one time! This is by far the most efficient opportunity to organize all of your belongings and enjoy the moving process! We can even create an organizing plan for what-goes-where when you are unpacking into your new home.
* ORGANIZED UNPACK - Even if all of your things were thrown into boxes, I can organize them and create homes for everything in your new space. Purging is optional (but recommended) and can be done before the move, during the unpacking process or after everything is put away to increase ease and simplicity for you.
* HOARDING SUPPORT - I always recommend working with a therapist and dedicated loved ones as a team to support those struggling with hoarding. My approach is ALWAYS based on the objective of the client while balancing safety and health with resources and abilities of the client. Nothing is impossible. (Check the Hoarding Scale on my website to determine if you or a loved one may be categorized as having a hoarding issue)
* ANXIETY/DEPRESSION - Sometimes new systems are needed when suffering with anxiety and depression. Personalized support in prioritizing, assessing resources, maintenance and time management helps you to achieve the basics in order to concentrate on self care and healing.
* SWEDISH DEATH CLEANING - The process of cleaning house before you die, rather then leaving it up to your loved ones to do after you're gone.
* ESTATE CLEARING - Dealing with the house after a loved one dies can be an emotionally tough task, from clearing out the contents to prepping the premises for sale. Having professional support and guidance in this exhausting process allows you to balance making decisions with your mourning.
I began organizing professionally in 1999 by serving stay-at-home mothers to create and maintain order in their otherwise overwhelming homes. Since then I have studied with the National Study Group for Chronic Disorganization, earning several Certificates of Study in specific areas such as working with the elderly, understanding work with hoarders and specific needs of the handicapped. I have been a member of the National Association of Professional Organizers and other local organizations such as Business Networking International.
I do, however, still work with people in their homes from small jobs such as a wardrobe or photo collection to big jobs such as unpacking a home or arranging an estate sale for families in mourning.
These services are offered at a simple hourly rate of $50. I am also happy to barter in order to ensure that anyone who needs help has access to it.
In my 20 years of professional experience, I HAVE SEEN IT ALL! I am void of judgment no matter your situation and am humbled to work with the people who are ready to commit to real change in their lives.
I truly love the work I do and am honored every day that I am able to do it.
Thank you for your time and consideration.
I wish you luck with your project.
Specialties
Attics
Baby Boomer Downsizing
Basement Organization & Decluttering
Bathrooms
Bedrooms
Children's Rooms
Chronic Disorganization Expertise
Closet Organizing & Cleaning
Closet Systems
Clutter Elimination & Coaching
Coaching
Combined / Blended Households
Computer Training
Consignment
Consultations For Do-It-Youself
Consulting For Small Business And Entrepreneurs
Consulting Services
Coordinating Dual Residences
Corporations
Craft Rooms
Custom Closet Design
Custom Storage And Design
Decluttering & Reorganization
Deculttering The Impossible
Differently-Abled
Downsizing
Email Management
Errands
Estate And Garage Sales
Estate Organizing
Estate Processing For The Bereaved
Event Planning
Executor Assistance
Expert In Large De-cluttering Jobs And Estate Clean Outs
Feng Shui
Files
Filing & Storage Systems
Financial Organizing
Furniture Placement Consulting
Game & Play Rooms
Garage Organization (Cleaning, Storage Solutions)
Goal Setting
Good Will Dropoffs
Green and Eco-Friendly Organizing
Hoarding Help Specialist (Cleanup, Coaching)
Holiday Decor & Storage
holiday Decorating
Home Offices
Home Organization
Home Staging (Homes for Sale)
Household Management Coaching
I Work In The Whole House If Necessary.
Integrative Organizing
Interior Redesign With What You Own
Inventory
Kitchens
Large And Small Areas
Laundry Rooms
Legal Offices
Life Coaching
Life's Transitions
Listen To Clients' Needs And Concerns
Living Areas
Living Room
Marie Kondo
Medical Offices
Memorabilia Storage
Messy Bachelor Pads
Messy Houses
Ministry
MLMs
Move-ins
Move-ins & Move-outs
Move-outs
Moving
Moving and Packing
Moving Assistance
Moving Organization
Moving Planning & Preparation
Moving Support
Multi-purpose Rooms
Need A Speaker For Your Staff Meeting
Newly Married Couples Organization
Non-profit Organizations
Office Organization
Office-Home And Business
Offices
On-Going Support And Maintenance Services
One Room Or The Whole House
Organizing And Decorating Consultant
Organizing And Decorating Using What You Already Have
Organizing And Managing Your Move
Organizing Collections
Organizing Support For The Handicapped And Overweight
Organizing Workshops
Outbuilding Organization (Barns, Sheds)
Overwhelmed
Packing & Unpacking Services
Pantries
Paper Management
Paperwork Organization & Management
People Feel Good In Their Homes Again!
Personal Assistant
Personal Coaching
Personal Shopping
Phone Sessions
Photo Organization
Photo Organizing
Policy And Procedure
Presentation Training
Product Display
Productivity & Time Management Coaching
Professional Labeling
Public Speaking
Purging Closets & Drawers
Recycling
Recycling And Donating Services
Relocation
Residential Organizing
Residential Organizing And Downsizing
Scrapbook Organization
Senior Downsizing & Transitioning
Shadow Work
Short Term Or Long Term Help
Small Business
Small Spaces
Space Clearing
Space Design
Space Planning
Space Repurposing
Specialties: Helping Seniors
Spiritual Organizing
Staging For Living
Storage Facilities
Students
Swedish Death Cleaning
Teens
Therapy
Tips For Maintaining Organization
Total House Organization And De-cluttering
Transition Organizing
Use What You Have Decorating
Virtual Administrative Support
Virtual Organizing
Wardrobe Consulting