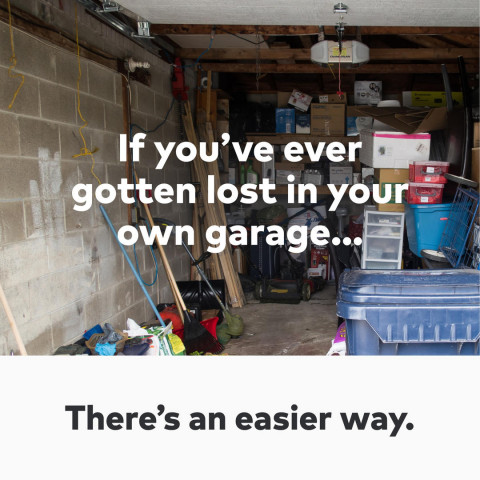 Creating Organization and systems to your home, business, basement and life. Professional Organizer, Planner, Stager specializes in home and business Organizing; using proven strategies and systems to move you out of the struggle and into success. WE ORGANIZE TO OPTIMIZE your space, business and life. Merge, perge, declutter, simplify, systemize, downsize, relocate, FSBO, estate sales, closet Organizing/redesign, garage, basement, kitchen. We are the EVERYTHING ORGANIZERS. Elliminating the clutter and creating a space that puts YOU back in Control! PLEASE Contact us DIRECTLY at 518. 569. 2391 - THANK YOU
We are a MULTIFACETED, women, veteran owned, certified, insured, vaccinated, Professional Organizing Company that cuts through the clutter and creates effective time saving organizational systems for home, office, business, basement and life. We Organize to optimize! Developed principles, successful methods!
Transforming your surroundings, elliminating the clutter & creating spaces that put YOU back in control! Creating peace of mind with simplicity and efficiency in your physical space. Thriving on formulating practical, intuitive systems designed just for YOU. We are the Capital regions premier home & office organizing service. Experienced, Sustainability Focused, Certified, Licensed, Insured.
Organizing in Saratoga Springs, Albany, The North Country, Capital Region Of New York ,
Massachusetts, Vermont, New York City, Virtual Organizing AND Beyond
WHAT MAKES US STAND OUT?
17 years in business makes us one of the most established organizing companies in the capital district. 17 years has given us the opportunity to successfully organize and improve the lives of thousands of people in New York, Vermont, Massachusetts and beyond.
* Professionally Trained
* Certified Professional Organizing Company
​* Business Degree
* Certified Organizing Specialist/Productivity Expert
* Specializing in working with ADD/ADHD, OCD, PTSD and head trauma clients
​* Woman Veteran owned
* A decade of experience and thousands of happy, Organized clients
* We cover Saratoga Springs, Albany NY, NorthCountry, Vermont, MA, NYC, Virtual Organizing
* Experienced, sustainability focused, Certified, Licensed, Insured, Vaccinated
As an Organizing Specialist, Productivity expert, and LifeCoach I help YOU create CONTROL, ORDER, AND SYSTEMS - Merge/Purge, Senior downsizing, Relocation, ADD/ADHD, OCD, PTSC, Garage/Estate sales, organizing every space AND your life!
* Time Management
* Streamlining systems
* Prepare your garages sale/Estate Sales
* Relocation/Downsizing/moving
* Wardrobe and closet Organization and decluttering so you will love your closet and clothes again
* Maximizing space
* Certified Life Coach/Wellness Coach
* Donating your no longer needed items back to the community and people in need
* Redesign your space
* Specializing in working with hoarders, ADD/ADHD, OCD and head trauma clients
* Redesign On A Dime
* Looking to sell your home. Save Thousands of dollars. We offer a For Sale By Owner Package
I believe that life is here to bring us joy, and one of the greatest ways of doing that is to SIMPLIFY! I have always loved being able to walk into a space and see "what it could be" . Making that happen is my talent . I bring simplicity to each space and job, making it a space of peace and joy! Remove the excess and find just the right balance for home and business.
** My fab Organizing team is based out of Saratoga Springs N.Y. and we cover the capital region of New York, Vermont, MA and beyond. We also offer Virtual Organizing, so you can live anywhere in the world and we can connect with you and help you on your Organizing journey.
While the thought of organizing may seem overwhelming and stressful, rest assured the results will astound you! I offer a wide and unique variety of organizing services to choose from. All of our packages are designed with YOUR specific needs and systems in mind. Experienced, Sensitive, Insured and Excited about helping you get organized.
PLEASE Contact us DIRECTLY at 518. 569. 2391 - THANK YOU
Specialties
Accessory Organizer
ADD/ADHD Expertise
ADHD
Aging In Place
Art Studio Organization
Artist Studio
Artist Studio Organization
As A Professional Organizer I Can Help You Reach Your Goals!
Attic
Attics
Baby Boomer Downsizing
Basement Organization & Decluttering
Bathrooms
Bedrooms
Bill Paying
Bookkeeping
Budgeting
Business Organization
Business Organizing
Cabinets
CATCH ALL ROOMS
Certified Professional Organizer
Chaos Management
Charitable Giving
Check Book Balancing
Children's Rooms
Chronic Disorganization Expertise
Classrooms
Cleaning
Cleaning Services
Closet Organization
Closet Organizing
Closet Organizing & Cleaning
Closet Systems
Closets
Clutter Elimination & Coaching
Coaching
Color Consulting
Combine Services
Combined / Blended Households
Command Centers
Conciere Service Geared Specially To Your Needs
Conciere Service Geared Specifically To Your Needs.
Concierge
Consignment
Consultant
Consultations
Consultations For Do-It-Youself
Consulting For Any Project
Consulting For Small Business And Entrepreneurs
Consulting Services
Coordinating Dual Residences
Craft Room
Craft Rooms
Custom Closet Organizers
Custom Closets
Custom Design Elements
Custom Storage And Design
De-Cluttering
Declutter
Decluttering & Reorganization
Decorate Spaces
Decorating
Deculttering The Impossible
Define & Accomplish Personal & Business Goals Today!
Dejunk!
Deliver Donations To Local Centers And Obtain Receipts For Clien
Discounted Package Rates Available
Disposal Of Large Items
Donations
Downsizing
Eco-efficiency
Eco-friendly
Email Management
Empty Nesters
Errand Services
Errands
Errands /Personal Shopping
Estate And Garage Sales
Estate Cleanouts
Estate Clearing
Estate Organizing
Estate Sales
Estate Sales and Buyouts
Event Planning
Executor Assistance
Expert In Large De-cluttering Jobs And Estate Clean Outs
Expertise with OCD
Extensive References.
Extreme Clutter
Figuring Out How Long Each Task Takes To Complete
Files
Filing & Storage Systems
Financial Organizing
For Sale By Owner
For Sale by Owner Expert
FROM YOUR HOME SPACE TO YOUR WORK PLACE
Fsbo
Fun And Funny!!
Furniture Consignment Coordination
Furniture Placement Consulting
Game & Play Rooms
Garage Cabinets
Garage Organization
Garage Organization (Cleaning, Storage Solutions)
Garage Storage
Gift Certificates
Goal Setting
Good Will Dropoffs
Green and Eco-Friendly Organizing
Green Organizing
Help With
Help With An Empty Nester
Hoarders
Hoarding
Hoarding Help Specialist (Cleanup, Coaching)
Hobby Rooms
Holiday Decor & Storage
holiday Decorating
Home And Office Organization
Home Decorating And Staging
Home Item Sales
Home Maintenance
Home Makeovers
Home Office
Home Offices
Home Organization
Home Staging
Home Staging (Homes for Sale)
Homework Organization
House
House Cleaning
Household Management Coaching
I AM THE EVERYTHING ORGANIZER
I ORGANIZE IT ALL!
I Work In The Whole House If Necessary.
I've Seen Every Level Of Disorganization And I'll Work With You
Ideal Packing For Travel
Image Consulting
Interior Design & Re-design
Interior Redesign With What You Own
Interior Rejuvenation Using What You Already Have
Inventory
Kids
Kitchens
Labeling
Large And Small Areas
Laundry
Laundry Room
Laundry Rooms
Life Coach
Life Coaching
Life Management
Life's Transitions
Lifecoach
Linen Closets
Listen To Clients' Needs And Concerns
Living Areas
Living In Present
Living Room
Living Room Organized
Lofts And Apartments
Meal Planning
Medical Offices
Memorabilia Storage
Mentoring
Merging Families
Messy
Messy Bachelor Pads
Messy Houses
Messy Rooms
Move Management
Move-ins
Move-ins & Move-outs
Move-outs
Moving
Moving & Estate Sales
Moving and Packing
Moving Assistance
Moving Coordination
Moving Organization
Moving Plan
Moving Planning & Preparation
Moving Support
Moving/Relocation
Mudrooms/foyers/entryways
Multi-purpose Rooms
National Association of Productivity and Organizing Professionals (NAPO) Member
Need A Speaker For Your Staff Meeting
New Baby
New Mom
New Moms
New Moms And Generall Y Busy Women
New Move And Unpacking Organization
Newly Married Couples Organization
Non-judgmental
Non-profit Organizations
Office
Office Organization
Office-Home And Business
Offices
On-Going Support And Maintenance Services
One On One Personal Shopping
One Or Several Rooms
One Room Or The Whole House
Ongoing Support
Organized Mom
Organizing
Organizing & Facilitating Parties/Events
Organizing And Decorating Consultant
Organizing And Decorating Using What You Already Have
Organizing And Managing Your Move
Organizing Collections
Organizing Workshops
Organizing Your Home, Closets, Business, Basments and Life
Overwhelmed
Packing
Packing & Unpacking Services
Painting
Pantries
Paper Management
Paperwork Organization & Management
Party Planning And Assistance
Patient
People Feel Good In Their Homes Again!
Personal Assistant
Personal Coaching
Personal Shopping
Personalized Organizational Solutions
Personalized Organizing Solutions
Phone And In Home Consultations
Phone Sessions
Photo Organization
Photo Organizing
Planning
Please Review Our Website For Further Services
Policy And Procedure
Presentations
Product Display
Productivity & Time Management Coaching
Professional Labeling
Project Management
Public Speaking
Public Speaking For A Group.
Purge Paper Piles
Purging Closets & Drawers
Re-Design
Recycling
Recycling And Donating Services
Redesign
Redesign Your Spaces With What You Now Own
Relocation
Relocation Coordination
Relocation Downsizing
Relocation Organization
Removal Of Goods To Goodwill
Residential
Residential Organization
Residential Organizing
Residential Organizing And Downsizing
Reuse
Senior Community
Senior Downsizing & Transitioning
Short Term Or Long Term Help
Small Business
Small Spaces
Sort Mail
Sorting
Space Clearing
Space Design
Space Maximization
Space Planning
Space Planning And General Consulting
Space Repurposing
Space Saver Ideas/suggestions
Space Usage
Specialties: Helping Seniors
Staging And Redesign
Staging and Relocation Expert
Staging For Living
Staging Tips
Staging To SELL
Staying Organized
Student Organization
Students
Team Organizing
Teens
There Should Be A Place For Everything And Everything In Its Pla
Time Management
Time Management Coaching
Tips For Maintaining Organization
To Do Lists
To-Do Lists
Total House Organization And De-cluttering
Toy Room
Training
Unpack Moves
Unpacking
Unpacking Move-Ins
Use What You Have Decorating
Vacation & Seasonal Homes
Virtual Organizing
Wardrobe
Wardrobe Consulting
We Speak English
Wellness Coach
Whole House Organizing
Workshops
Workshops & Presentations