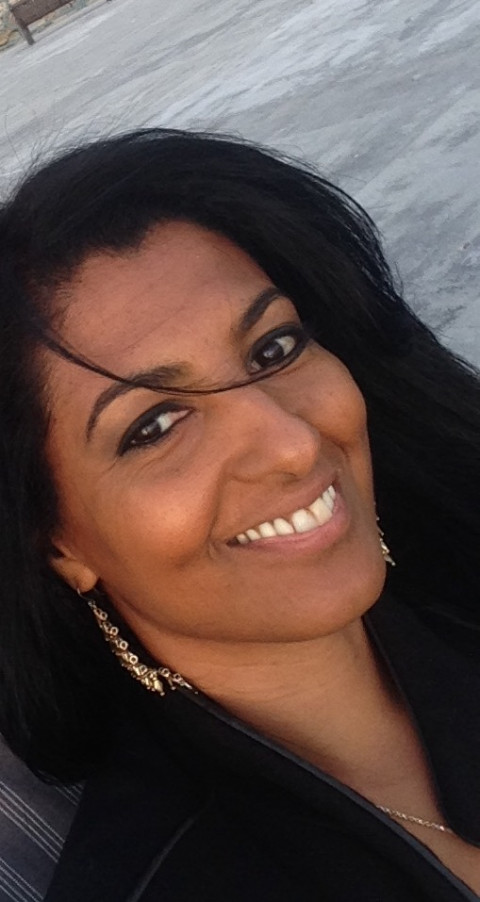 We work around the clock and offer a suite of services for your unique organizational needs. At Cube we understand that sometimes you need things done quickly. We also understand that image is important and that the impression you give to the world around you should be your best. The image and impression of your home or office impacts others like nothing else. For example, the level of organization of your office will give your clients an impression of how dedicated you are to your business. There are multiple ways that enhanced organization help you increase the feeling of being in control, and enjoying your life. At Cube Professional Organizers, we can help you take control of all your surroundings, and so ultimately creates calmness and clarity, which in turn, enhances your life.
Cube Professional Organization services is serving Los Angeles and surrounding areas for over 10 years. We offer general organization and consulting services for the following: Residential: moving materials, kitchens, bedrooms, garages, home offices, (including bookkeeping, and document organization in OCR ), bathrooms, photo archiving, garden and yards, and travel organization. We also offer services for businesses: filing systems, reducing office clutter, bookkeeping, Tax prep and time management. Many people think that this is a service only for the wealthy, this is not the case! Our Prices vary according to your organizational needs. We are trained in so many aspects of organization, and because to this, we offer a FREE consultation to determine your needs and an appropriate cost that fits your budget. Pricing: Rates start at $70 per hour, but we also work with your budget. Just give us a specific number and we will do everything we can for you to achieve your goals. Home Staging consultation and organization consultation: $250 including a full report.
Our Goals: We are a boutique company with a desire to grow throughout Los Angeles. In order to reach our goal of providing 100% satisfaction to our clients, we need to be flexible. We are also able to act as a consultant, allowing clients to do the work, with professional guidance from Cube. This obviously saves money, and may well be suited to clients that have the time to undertake this! All our clients have different needs and in order to provide a variety of services to clients we employ gardeners, perfectionist cleaners, car detailers, and a growing list of additional consultants. If you are interested in enhancing your life and productivity through increased organization, don't hesitate to enquire how our services might help you!
Laura Carvalho
Specialties
24hrs Service
As A Professional Organizer I Can Help You Reach Your Goals!
Attics
Baby Boomer Downsizing
Basement Organization & Decluttering
Bathrooms
Bedrooms
Business Organization
Certified Professional Organizer
Chaos Management
Check Book Balancing
Children's Rooms
Closet Organization
Closet Organizing & Cleaning
Closet Systems
Clutter Elimination & Coaching
Coaching
Combined / Blended Households
Computer Training
Consultant
Consultations
Consultations For Do-It-Youself
Consulting For Any Project
Consulting For Small Business And Entrepreneurs
Consulting Services
Coordinating Dual Residences
Craft Rooms
Custom Storage And Design
Decluttering & Reorganization
Decorate Spaces
Deculttering The Impossible
Delivery
Downsizing
Email Management
Errands
Estate And Garage Sales
Estate Organizing
Estate Sales
Event Planning
Expert In Large De-cluttering Jobs And Estate Clean Outs
Expertise with OCD
Files
Filing & Storage Systems
Fun And Funny!!
Furniture Assembly
Furniture Consignment Coordination
Furniture Placement Consulting
Garage Cabinets
Garage Organization
Garage Organization (Cleaning, Storage Solutions)
Garage Shelving
Goal Setting
Good Will Dropoffs
Help With An Empty Nester
Hoarding Help Specialist (Cleanup, Coaching)
Hobby Rooms
Holiday Decor & Storage
holiday Decorating
Home And Office Organization
Home Decorating And Staging
Home Makeovers
Home Offices
Home Organization
Home Staging
Home Staging (Homes for Sale)
Homework Organization
Household Management Coaching
I Work In The Whole House If Necessary.
Ideal Packing For Travel
Image Consulting
Interior Design & Re-design
Interior Redesign With What You Own
Inventory
Kitchens
Large And Small Areas
Laundry
Laundry Room
Laundry Rooms
Legal Offices
Life Coaching
Life's Transitions
Listen To Clients' Needs And Concerns
Living Areas
Living In Present
Living Room
Living Room Organized
Lofts And Apartments
Memorabilia Storage
Merging Families
Messy Bachelor Pads
Messy Houses
Move Management
Move-ins
Move-ins & Move-outs
Move-outs
Moving
Moving & Estate Sales
Moving and Packing
Moving Assistance
Moving Coordination
Moving Organization
Moving Plan
Moving Planning & Preparation
Moving Support
Moving/Relocation
Multi-purpose Rooms
National Association of Productivity and Organizing Professionals (NAPO) Member
Negative Film Scanning Service
New Move And Unpacking Organization
Newly Married Couples Organization
Non-judgmental
Ocr Document Scanning
Office
Office Organization
Office-Home And Business
Offices
On-Going Support And Maintenance Services
One Room Or The Whole House
Ongoing Support
Organizing And Decorating Consultant
Organizing And Decorating Using What You Already Have
Organizing And Managing Your Move
Organizing Collections
Organizing Workshops
Outbuilding Organization (Barns, Sheds)
Overwhelmed
Packing & Unpacking Services
Packing & Unpacking Services
Painting
Pantries
Paper Management
Paperwork Organization & Management
Pdf Document Scanning
People Feel Good In Their Homes Again!
Personal Assistant
Personal Coaching
Personal Shopping
Personalized Organizational Solutions
Personalized Organizing Solutions
Phone And In Home Consultations
Phone Sessions
Photo Organization
Photo Organizing
Planning
Product Display
Productivity & Time Management Coaching
Project Management
Purge Paper Piles
Purging Closets & Drawers
Quickbooks Training
Recycling And Donating Services
Redesign
Relocation
Relocation Downsizing
Residential
Residential Organizing
Residential Organizing And Downsizing
Senior Community
Senior Downsizing & Transitioning
Short Term Or Long Term Help
Small Business
Small Spaces
Social Media
Sorting
Space Clearing
Space Design
Space Planning
Space Planning And General Consulting
Space Repurposing
Space Saver Ideas/suggestions
Space Usage
Specialties: Helping Seniors
Staging For Living
Staging To SELL
Staying Organized
Storage And Cleaning.
Student Organization
Students
Team Organizing
Tips For Maintaining Organization
Total House Organization And De-cluttering
Unpack Moves
Unpacking Move-Ins
Use What You Have Decorating
Virtual Organizing
Wardrobe
Wardrobe Consulting
We Speak English
Whole House Organizing
Workshops
Workshops & Presentations