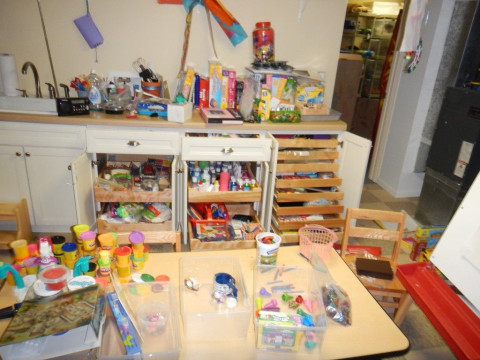 Are you frustrated by disorganization impacting your life, home or office? Struggling to manage the home and effects of a deceased loved one? Annoyed by a pile of clutter growing in the basement? Or preparing for relocation? Let Think Organized give you the freedom of an organized space and life!
Services include one-on-one assistance with organizing spaces to best fit your needs; independently sorting and organizing high-clutter areas such as basements, closets or garages; help developing and implementing plans to keep you organized; and complete home clear-outs.
All work is client-centered with final decisions made by you. Think Organized assures your privacy and respectful treatment of all items. Phone and digital communication can keep out-of-state family members informed and involved in the process when requested.
Let Think Organized sort out the spaces that cause you stress so you can focus on what really matters to you!
Think Organized is fully insured.
See before/after portfolio at www.think-organized.com.
https://www.facebook.com/ThinkOrganized/
Specialties
Certificate Of Study In Chronic Disorganization
Certified Professional Organizer
Institute For Challenging Disorganization
National Association of Productivity and Organizing Professionals (NAPO) Member
Offices
Paperwork Organization & Management
Public Speaking About Getting Organized
Recycling And Donating Services
Relocation
Residential Organizing