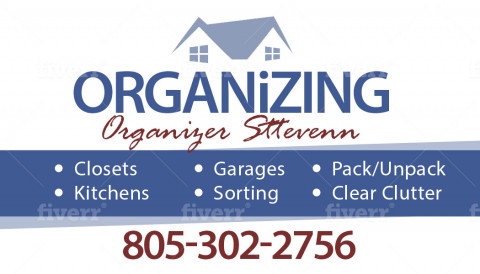 Get it Done in 2021!
It is time to start and finish those organizing projects!
For our safety, I organize in areas of low or no contact with you.
For both of us, I double mask and use gloves on each project!
Plus, will happily remove shoes.
Plus enjoy a 10% Covid discount.
Low or no contact areas
Garages
Sheds
Patios/Decks
Attics
Basements
Closets
The spider, dust/dirt, & allergen areas.
Lets go over your goals. Then I will do the work to reach those goals! so you can Get it Done in 21!
Other areas that can be lower contact are a kitchen, pantry, living room, bedroom, or Laundry room. How about an offsite storage unit to reduce or eliminate and save you money?!
I offer a 10% Covid discount or payment plan if you need.
Text or call 805-302-2756 for a free phone consultation and see about a free on site consultation.
Specialties
Add & Adhd Organizing
Attics
Basement Organization & Decluttering
Bedrooms
Calmness!
Closet Organizing & Cleaning
Covid Saftey
Eco-Concious
Garage Organization (Cleaning, Storage Solutions)
Haul & Deliver
Holiday Decor & Storage
Kitchens
Laundry Rooms
Living Room
On and Off Site Storage Areas
Packing & Unpacking Services
Pantries
Space Planning