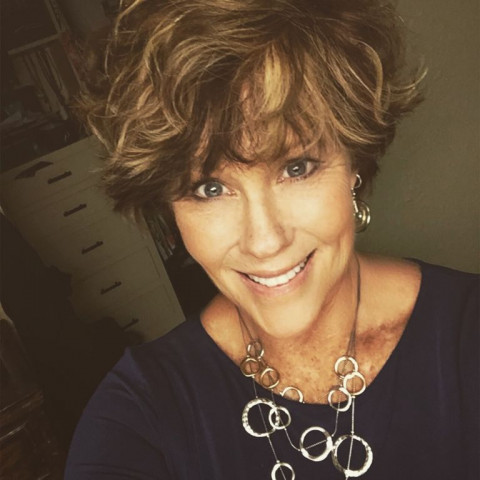 For twelve years now, Austin Organizing Solutions has helped so many create a balance in their lives, homes and offices. Organizing is a personal and emotional experience, but best of all, it is liberating! You may only need help with a closet or a home office, but I offer so much more. Besides rooms that need to be turned back into functioning spaces that you love not dread, I help develop and put in motion, systems that will keep you organized and moving forward in your life. Simplicity. They key to calm!
Struggle with ADD or ADHD? Never be afraid to ask for help. We all have various levels of concentration and different attention spans. I find my ADD clients get the most excited when they can complete tasks because everything is easy when it's organized. Everything has a home and it makes sense to you! That's why it works!
Another difficult situation you may encounter is the life-change of someone you love such as your parents or in-laws. There will come a time when the family home is just too much and the move to a smaller home or an assisted living facility is in order.
Going through the family treasures is a daunting and deeply emotional task. It can be almost impossible for someone who has years of memories there. Everything has a story that touches your heart. Don't try and do this alone. There is no need. Together we will take each room, each drawer, each picture, and each piece of clothing or furniture, and help you make the decision about what to keep and what to let go of, helping you remember that the memories you hold in your heart are your gifts, not a closet full of clothes you cannot use.
Moving? I have an amazing system for you! Not only will you NOT pay someone to move unwanted items, the morning you wake up in your new home you will know just where everything you need is!
Making the call to a PO is the hardest yet most important step in making your life better. Take some time and talk with some of my previous clients if you wish. They will help encourage and motivate you take that first daring step to get started on your journey. Together we can bring calm and order to your world. I look forward to helping you soon.
Specialties
ADD/ADHD Expertise
And Ebay Classifieds.
Attics
Baby Boomer Downsizing
Basement Organization & Decluttering
Bathrooms
Bedrooms
Children's Rooms
Chronic Disorganization Expertise
Closet Organizing & Cleaning
Closet Systems
Clutter Elimination & Coaching
Coaching
Combined / Blended Households
Coordinating Dual Residences
Craft Rooms
Craigslist
Custom Closet Design
Custom Closet Organizers
Custom Closets
Custom Storage And Design
Decluttering & Reorganization
Decorate Spaces
Deculttering The Impossible
Differently-Abled
Downsizing
Estate Organizing
Etsy
Expert In Large De-cluttering Jobs And Estate Clean Outs
Files
Filing & Storage Systems
Garage Organization (Cleaning, Storage Solutions)
Good Will Dropoffs
Green and Eco-Friendly Organizing
Help With An Empty Nester
Hoarding Help Specialist (Cleanup, Coaching)
Holiday Decor & Storage
Home And Office Organization
Home Decorating And Staging
Home Offices
Home Organization
Home Staging (Homes for Sale)
I Also Offer The Selling Of Unwanted Items On Ebay
I Work In The Whole House If Necessary.
Interior Redesign With What You Own
Inventory
Kitchens
Large And Small Areas
Laundry Rooms
Listen To Clients' Needs And Concerns
Living Areas
Living Room
Living Room Organized
Lofts And Apartments
Memorabilia Storage
Messy Bachelor Pads
Messy Houses
Move-ins
Move-ins & Move-outs
Move-outs
Moving
Moving and Packing
Moving Assistance
Moving Organization
Moving Planning & Preparation
Moving Support
Moving/Relocation
Multi-purpose Rooms
National Association of Productivity and Organizing Professionals (NAPO) Member
Need A Speaker For Your Staff Meeting
New Moms And Generall Y Busy Women
Newly Married Couples Organization
Office Organization
On-Going Support And Maintenance Services
One Room Or The Whole House
Organizing And Decorating Consultant
Organizing And Decorating Using What You Already Have
Organizing And Managing Your Move
Overwhelmed
Packing & Unpacking Services
Pantries
Paper Management
Paperwork Organization & Management
People Feel Good In Their Homes Again!
Personal Coaching
Personalized Organizational Solutions
Personalized Organizing Solutions
Phone Sessions
Photo Organization
Productivity & Time Management Coaching
Public Speaking
Purging Closets & Drawers
Recycling
Recycling And Donating Services
Relocation Downsizing
Residential Organizing
Residential Organizing And Downsizing
Scrapbook Organization
Senior Downsizing & Transitioning
Short Term Or Long Term Help
Small Business
Small Spaces
Sorting
Space Clearing
Space Design
Space Planning
Space Repurposing
Space Saver Ideas/suggestions
Specialties: Helping Seniors
Staging For Living
Staying Organized
Student Organization
Students
Teens
Tips For Maintaining Organization
Total House Organization And De-cluttering
Use What You Have Decorating
Vacation & Seasonal Homes