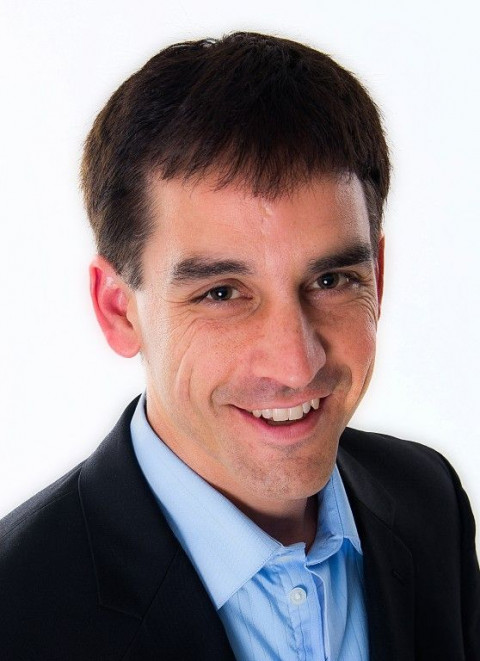 Rick Woods is a professional organizer, published author, and a monthly NBC-TV personality on a morning program in Western MA., giving organizing tips and strategies to viewers. He helps residents and businesses make room for clarity by helping them get rid of the clutter that gets in their way. He works with clients in their homes and offices, as well as virtually via Skype video calls.
He is a member of The National Association of Professional Organizers (NAPO) and has served as President of the Connecticut Chapter of the National Association of Professional Organizers (NAPO-CT) for the past two years.
When it comes to getting organized, Rick Woods is all about serving you, the customer. Over the past 35 years, his careers have a theme: customer satisfaction. From his younger days as a Newspaper Carrier, to his profession as a Buyer for a National Retailer, he has been committed to doing the best job he can without cutting corners. Rick's objective has been to give the customer what they want, when they want it, delivered in a timely, professional way. Because he naturally plans ahead, has a creative vision for spatial improvement, and enjoys transferring skills to clients, professional organizing is his passion. His mission is to help people like you, live a more functional, enjoyable life. His recent Amazon book release, "Make Room for Clarity" motivates you to declutter with over 20 helpful practical exercises.
Rick currently serves Southern New England residents and businesses with onsite professional organizing. From basements to garages; closets to home offices, he will help you make room for clarity by understanding, planning and taking action. First, Rick helps you develop a plan based on your vision and habits. Then, he works with you to sort and purge through your items to create a healthy, functional and enjoyable space in your home, so you can find and use the things you need on a daily basis. If you need stress relief from all that clutter, you came to the right place. Clarity is just a phone call away.
Cell:
Email:
Website: www.TheFunctionalOrganizer.com
Specialties
ADD/ADHD Expertise
Attics
Baby Boomer Downsizing
Basement Organization & Decluttering
Bedrooms
Closet Organizing & Cleaning
Clutter Elimination & Coaching
Consultations For Do-It-Youself
Creative Concepts For Functional Clarity
Filing & Storage Systems
Garage Organization (Cleaning, Storage Solutions)
Goal Setting
Home Offices
Home Staging (Homes for Sale)
Install Closet Shelving
Install Large Whiteboards
Install Systems
Kitchens
National Association of Productivity and Organizing Professionals (NAPO) Member
Need A Speaker For Your Staff Meeting
Organizing Workshops
Pantries
Paper Management
Personal Coaching
Personal Shopping
Phone Sessions
President (NAPO-CT)
Productivity & Time Management Coaching
Professional Labeling
Public Speaking
Recycling And Donating Services
Teacher Coordination & Organizing Classroom & Home
Tips For Maintaining Organization
Total House Organization And De-cluttering
Unpack Moves
Virtual Organizing