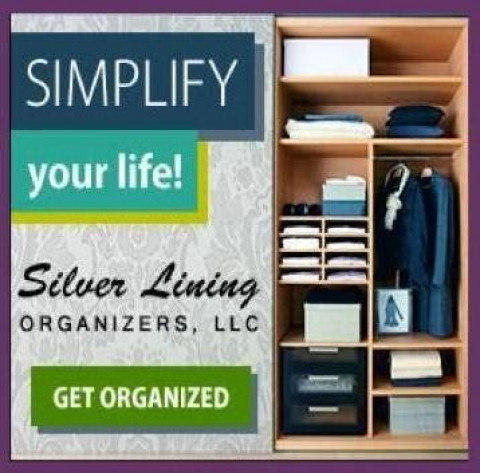 Hi! I'm Tami. I have a Bachelors Degree in Organizational Communication. Over the years, I have learned the power of less: Do less - get more done! I am organized because I am just too lazy to look for things! My goal is to give you strategies and tips on how to live in a healthier and happier environment! I can help you organize your space and give you the skills you need to stay organized. There is beauty in simplicity. I believe organization is about facing our "clutter" and making the decision to get back to the things that are really important: our families, our children, our friends, our relationships. Keep Calm and Organize!
Small or large, your request will be met with expert advice, individualized attention, and innovative solutions. We work with Individuals, Families and Businesses to set up Personalized Organization Systems.
Types of Projects include: Attics, Basements, Bedrooms, Closets, Garages, Laundry Rooms, Kitchens, Offices, Craft Rooms, Playrooms, Collections, Photos, Garage Sales, Filing Systems, Wardrobes, Photos, Downsizing, Moving, and Space Planning.
Silver Lining Organizers is also a regular Organizing Contributor to the Local News Program: Living Dayton, on WDTN and writes a Blog, Silver Lining Organizing, for DaytonParentMagazine.com!
Here is what some of our clients have to say:
"Thank you! Thank you, Tami! All of a sudden I like my house better!"
- Hilary P.
"I don't quite remember what I expected when Tami first showed up to help me organize my room but she definitely exceeded whatever that expectation was. She had incredible ideas to help me stay organized in the future, and on top of all that, she was an awesome person to talk to and spend time with! Tami is outstanding - five stars!"
- Abby S.
"I am also a business owner, and honestly if it wasn't for Tami teaching me, and I mean TEACHING me how to organize, prioritize, really look at my stuff-life-future, I would be in a world of trouble today!! I understand what's important, opposed to what's ridiculous! I know that sounds like a script, but it's true! I have such a handle on my life and "stuff" now that I have been able to Change Me! That's a big deal!"
- Maureen R.
"Tami was very professional and helped organize my kitchen and my sister's closet. The transformations were amazing! She worked nonstop and wasn't happy until I was happy. I would highly recommend her and will use her services again!"
- Diane C.
"Tami helped me with organizing a large walk in closet in our master bedroom. It took about 4 hours. I was impressed with Tami's organizing skills, and her genuine, positive personality. She had some clever ideas about how to store certain things. She worked quickly to transform the closet from a source of frustration into one of joy! I am having her come back to do my teenage daughters' closets. I highly recommend Tami. Like me, you'll wonder why you hadn't done it sooner!"
- Stephanie G.
"Tami was great to work with! We were able to get my entire kitchen done in a morning and everything works great. The space is much more efficient than it ever has been even after using it for five years. I would definitely use her again!"
- Rye W.
"Tami was great! She worked hard every minute that she was here! I would definitely recommend her!"
- Kelly P.
"I was wondering WHY I needed a professional organizer to help me do something I could probably do on my own... but now I KNOW! I am very pleased with the progress and have already found more areas to work on with Silver Lining Organizers."
- Matt H.
We also offer a very popular Student Organization & Study Skills Program. Organization is the key to a successful student. We will set up a customized system of organization and study skills. Each student will be provided with an Organization and Study Skills Guide. We will assess your child's unique needs in order to prepare them for middle school, high school or college!
Visit our Silver Lining Organizing Blog at DaytonParentMagazine.com, and follow us on Facebook and Pinterest (Silver Lining Organizers) for fun and fabulous organizing tips, products and ideas! Website: SilverLiningOrganizers.com Email:
Specialties
Artist Studio Organization
Attics
Baby Boomer Downsizing
Basement Organization & Decluttering
Bathrooms
Bedrooms
Business
Children's Rooms
Chronic Disorganization Expertise
Closet Organizing & Cleaning
Clutter Elimination & Coaching
Combined / Blended Households
Consultations For Do-It-Youself
Consulting For Small Business And Entrepreneurs
Consulting Services
Coordinating Dual Residences
Corporations
Craft Rooms
Custom Closet Organizers
Custom Storage And Design
Decluttering & Reorganization
Deculttering The Impossible
Downsizing
Email Management
Estate Organizing
Expert In Large De-cluttering Jobs And Estate Clean Outs
Files
Filing & Storage Systems
Financial Organizing
Game & Play Rooms
Garage Organization (Cleaning, Storage Solutions)
Goal Setting
Help With An Empty Nester
Hoarding Help Specialist (Cleanup, Coaching)
Holiday Decor & Storage
Home
Home And Office Organization
Home Offices
Home Organization
Home Staging (Homes for Sale)
Household Management Coaching
I Work In The Whole House If Necessary.
Interior Redesign With What You Own
Inventory
Kitchens
Labeling
Large And Small Areas
Laundry Rooms
Life's Transitions
Listen To Clients' Needs And Concerns
Living Areas
Living Room
Living Room Organized
Memorabilia Storage
Messy Bachelor Pads
Messy Houses
Move-ins & Move-outs
Moving and Packing
Moving Organization
Moving Planning & Preparation
Mudrooms/foyers/entryways
Multi-purpose Rooms
Need A Speaker For Your Staff Meeting
New Moms And Generall Y Busy Women
Newly Married Couples Organization
Office Organization
Office-Home And Business
Offices
On-Going Support And Maintenance Services
One Room Or The Whole House
Organizing And Decorating Consultant
Organizing And Decorating Using What You Already Have
Organizing And Managing Your Move
Organizing Collections
Organizing Workshops
Overwhelmed
Packing & Unpacking Services
Pantries
Paper Management
Paperwork Organization & Management
People Feel Good In Their Homes Again!
Personal Assistant
Personal Coaching
Personalized Organizational Solutions
Phone Sessions
Photo Books
Photo Organization
Photo Organizing
Presentation Training
Productivity & Time Management Coaching
Public Speaking
Purging Closets & Drawers
Residential Organizing
Residential Organizing And Downsizing
Scrapbook Organization
Senior Downsizing & Transitioning
Short Term Or Long Term Help
Small Business
Small Spaces
Sorting
Space Clearing
Space Design
Space Planning
Space Planning And General Consulting
Space Repurposing
Staying Organized
Student Organization
Student Organization And Study Skills
Students
Team Organizing
Teens
Tips For Maintaining Organization
Total House Organization And De-cluttering