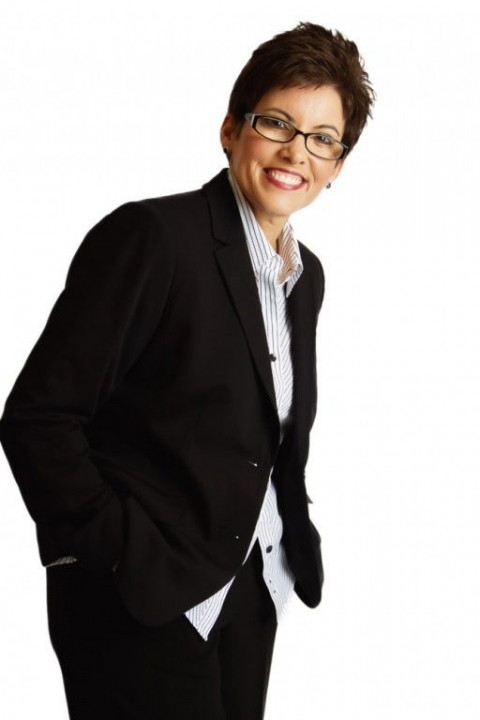 We Solve Severe Clutter and Hoarding Challenges with a One-Call Solution for Difficult & Sensitive Situations...
We Help Those Needing
*Hoarding Clean Out
*Sale of Home De-cluttering
*Estate Clearing and De-cluttering
*Assistance for Seniors ( Life Transitioning Services)
*Evictions & Court Ordered Rulings
*Deep Cleaning-Post De-cluttering
*Packing & Unpacking & Decluttering ( post & pre-move)
*Full Service Residential Remediation Services ( call for details)
After 18 years of working in this industry and helping hundreds of individuals and families, I understand how allowing a complete stranger into your home or work space in order to solve the overwhelming issues often associated with moderate to severe organizing challenges, can be very daunting.
Common feelings expressed by our clients include...
Where do I start? How can this realistically get done? It's really out of control, We are on a tight time crunch how will this happen?...
... I understand these feelings completely and strive to assure our work together is 100% judgement-free, compassionate and highly effective. I guarantee all of my work and the results you're looking for. I have extensive experience and have chosen to specialize in working with clients and their families living in moderate to severe hoarding and clutter situations.
My company knows how to fully re-mediate residential properties back to an acceptable and livable state efficiently, professionally, on-time and on-budget.
I welcome you to see dramatic before and after pictures of recent projects at www.ClutterAndHoardingPros.com
We are different because of the detail to attention, respect and commitment we place behind each and every one of our projects.
Call me today for your complimentary, no obligation in-home consultation and to determine if my services are a good fit for you. All conversations are completely confidential. Text/Voice --24/7 > I return all calls within 1 business day or less.
Specialties
ADD/ADHD Expertise
ADHD
Aging In Place
As A Professional Organizer I Can Help You Reach Your Goals!
Attic
Attics
Baby Boomer Downsizing
Basement Organization & Decluttering
Bathrooms
Bedrooms
Bill Paying
Business Organization
Cabinets
Chaos Management
Check Book Balancing
Children's Rooms
Chronic Disorganization Expertise
Clean Up Of Hoarder Homes
Cleaning
Cleaning Services
Closet Organization
Closet Organizing & Cleaning
Clutter Elimination & Coaching
Cluuter
Color Consultation
Combined / Blended Households
Consignment
Consultations
Consultations For Do-It-Youself
Consulting For Any Project
Consulting For Small Business And Entrepreneurs
Consulting Services
Coordinating Dual Residences
Decluttering & Reorganization
Deculttering The Impossible
Dejunk!
Downsizing
Email Management
Empty Nesters
Estate And Garage Sales
Estate Cleanouts
Estate Clearing
Estate Organizing
Estate Sales
Event Planning
Executor Assistance
Expert In Large De-cluttering Jobs And Estate Clean Outs
Expertise with OCD
Extreme Clutter
Files
Filing & Storage Systems
Financial Organizing
Furniture Placement Consulting
Game & Play Rooms
Garage Cabinets
Garage Organization
Garage Organization (Cleaning, Storage Solutions)
Goal Setting
Good Will Dropoffs
Help For Hoarders
Help With An Empty Nester
Hoarding
Hoarding Clean Out
Hoarding Clean Up
Hoarding Disorder
Hoarding Help
Hoarding Help Specialist (Cleanup, Coaching)
Holiday Decor & Storage
holiday Decorating
Home And Office Organization
Home Decorating And Staging
Home Offices
Home Organization
Home Staging
Home Staging (Homes for Sale)
House
Household Management Coaching
I Work In The Whole House If Necessary.
I've Seen Every Level Of Disorganization And I'll Work With You
Ideal Packing For Travel
Interior Redesign With What You Own
Inventory
Kitchens
Labeling
Large And Small Areas
Laundry Room
Laundry Rooms
Life Transition Services
Life's Transitions
Linen Closets
Listen To Clients' Needs And Concerns
Living Areas
Living In Present
Living Room
Living Room Organized
Lofts And Apartments
Memorabilia Storage
Messy
Messy Bachelor Pads
Messy Houses
Messy Rooms
Move Management
Move-ins
Move-ins & Move-outs
Move-outs
Moving & Estate Sales
Moving and Packing
Moving Assistance
Moving Coordination
Moving Organization
Moving Plan
Moving Planning & Preparation
Moving Support
Moving/Relocation
MS In Clinical Psychology- Specializing In Hoarding-Severe Clutt
Mudrooms/foyers/entryways
Multi-purpose Rooms
My Speciality
Need A Speaker For Your Staff Meeting
New Move And Unpacking Organization
Newly Married Couples Organization
Non-judgmental
Non-profit Organizations
Office
Office Organization
Office-Home And Business
Offices
On-Going Support And Maintenance Services
One On One Personal Shopping
One Room Or The Whole House
Ongoing Support
Organizing And Decorating Consultant
Organizing And Decorating Using What You Already Have
Organizing And Managing Your Move
Organizing Collections
Organizing Workshops
Outbuilding Organization (Barns, Sheds)
Overwhelmed
Packing & Unpacking Services
Pantries
Paper Management
Paperwork Organization & Management
People Feel Good In Their Homes Again!
Personal Assisant Services For Busy People
Personal Assistant
Personal Coaching
Personal Shopping
Personalized Organizational Solutions
Personalized Organizing Solutions
Phone And In Home Consultations
Please Review Our Website For Further Services
Productivity & Time Management Coaching
Professional Labeling
Project Management
Public Speaking
Purge Paper Piles
Purging Closets & Drawers
Recycling
Recycling And Donating Services
Relocation
Relocation Coordination
Relocation Downsizing
Relocation Organization
Residential
Residential Organization
Residential Organizing
Residential Organizing And Downsizing
Residential Remediation
Senior Downsizing & Transitioning
Shopping
Short Term Or Long Term Help
Small Business
Small Spaces
Sort Mail
Sorting
Space Clearing
Space Maximization
Space Planning And General Consulting
Space Saver Ideas/suggestions
Space Usage
Specializing In Severe Hoarding & Clutter Issues
Specializing In Working With Severe Hoarding And Clutter Issues
Specialties: Helping Seniors
Staging For Living
Staging To SELL
Staying Organized
Student Organization
Students
Team Organizing
Teens
Tips For Maintaining Organization
Total House Organization And De-cluttering
Toy Room
Unpack Moves
Unpacking Move-Ins
Use What You Have Decorating
Vacation & Seasonal Homes
Wardrobe
We Speak English
Whole House Organizing
Working With Seniors
Working With Severe Clutter And Life Transition Issues Related T
Workshops & Presentations