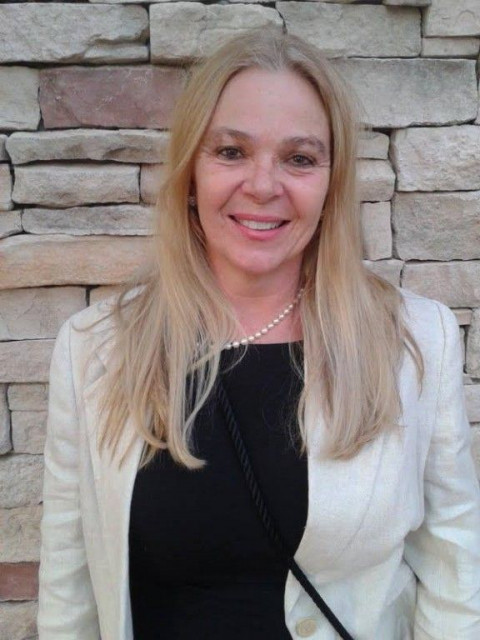 Small business consulting for established businesses, home offices and startups. A well run business is crucial to success and I make sure that gets done. As an award winning artist and entrepreneur I offer insights, systems and implement, if needed. Trained in sales and marketing by a Fortune 100 company and owner of several successful businesses I bring creative solutions to ease you in your business.
My websites: www.officenannyaz.com AND www.alicestapestries.com for more detailed information.
A short list of additional expertise:
Business writing-business plans, marketing plans, marketing copy and materials.
Professional business coaching and consulting, professional.
Research,
Public speaking and/or speechwriting
Event planning
Project management
Full testimonials on my website:
Caroline T. "You are my savior.."
Paul M. "Wow. You got that done so beautifully in shorter time than I expected..."
C. Hildebrand "She will help you in more ways than you know..."
S. Crowe, Pivotal Point Training "She knows her stuff..."
Specialties
"Best Of Santa Fe"
Artist Studio Organization
Baby Boomer Downsizing
Bedrooms
Best Of Denver
Business Consulting
Business Organization
Chaos Management
Coaching
Color Consultation
Color Consulting
Computer Training
Consulting For Small Business And Entrepreneurs
Consulting Services
Coordinating Dual Residences
Corporations
Craft Rooms
Decluttering & Reorganization
Decorate Spaces
Document Management
Errands
Estate Cleanouts
Estate Organizing
Etc.
Event Planning
Files
Filing & Storage Systems
Friendly And Helpful. I Make It Fun And Positive!
Furniture Placement Consulting
Goal Setting
Good Will Dropoffs
Green and Eco-Friendly Organizing
Hobby Rooms
holiday Decorating
Home And Office Organization
Home Decorating And Staging
Home Offices
Home Organization
House
Household Management Coaching
I Work In The Whole House If Necessary.
Image Consulting
Interior Redesign With What You Own
International And American Craft Council.
International. Former Board Of Directors Fashion Group
Kitchens
Large And Small Areas
Legal Offices
Life Coaching
Life's Transitions
Listen To Clients' Needs And Concerns
Living Areas
Living Room
Living Room Organized
Lofts And Apartments
Medical Offices
Memorabilia Storage
Merging Families
Messy
Messy Bachelor Pads
Messy Houses
Move Management
Move-ins
Move-ins & Move-outs
Move-outs
Moving
Moving & Estate Sales
Moving and Packing
Moving Assistance
Moving Organization
Moving Plan
Moving Planning & Preparation
Moving Support
Moving/Relocation
Mudrooms/foyers/entryways
Multi-purpose Rooms
Need A Speaker For Your Staff Meeting
New Moms And Generall Y Busy Women
New Move And Unpacking Organization
Non-judgmental
Non-profit Organizations
Office
Office Organization
Office-Home And Business
Offices
On-Going Support And Maintenance Services
One Or Several Rooms
One Room Or The Whole House
Ongoing Support
Organizing And Decorating Consultant
Organizing And Decorating Using What You Already Have
Organizing And Managing Your Move
Organizing Collections
Organizing Workshops
Overwhelmed
Paper Management
Paperwork Organization & Management
Party Planning
Patient
People Feel Good In Their Homes Again!
Personal Assistant
Personal Coaching
Personal Shopping
Personalized Organizational Solutions
Personalized Organizing Solutions
Phone Sessions
Planning
Please Review Our Website For Further Services
Productivity & Time Management Coaching
Professional Labeling
Project Management
Project Management And Support
Public Speaking
Public Speaking For A Group.
Purge Paper Piles
Purging Closets & Drawers
Recycling
Recycling And Donating Services
Redesign
Relocation
Relocation Downsizing
Relocation Organization
Research
Researcher
Residential
Residential Organization
Residential Organizing
Residential Organizing And Downsizing
Senior Community
Senior Downsizing & Transitioning
Shopping
Short Term Or Long Term Help
Small Business
Small Business Consulting
Small Spaces
Sorting
Space Clearing
Space Design
Space Maximization
Space Planning
Space Planning And General Consulting
Space Repurposing
Space Saver Ideas/suggestions
Space Usage
Staging For Living
Staging Tips
Staging To SELL
Staying Organized
Student Organization
Students
Support Staff.
Team Organizing
Teens
Temp Work
Tips For Maintaining Organization
Total House Organization And De-cluttering
Trade Show Support
Unpack Moves
Unpacking Move-Ins
Use What You Have Decorating
Vacation & Seasonal Homes
Virtual Organizing
Wardrobe
Wardrobe Consulting
Warm
We Speak English
Whole House Organizing
Winner Of "Best Of Denver"
Workshops
Workshops & Presentations
Writing