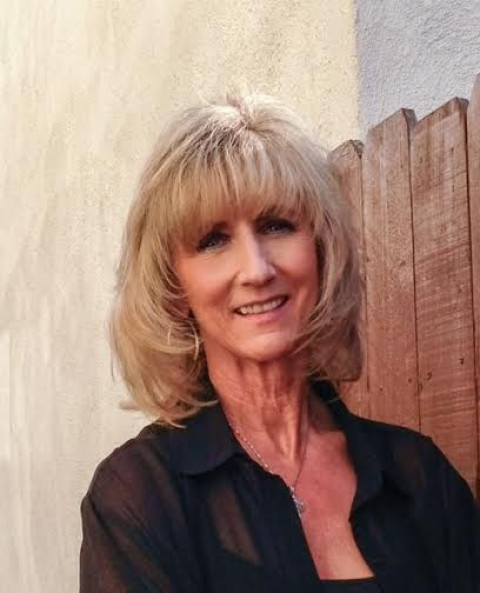 Your home is a place to retreat, recoup and re-energize. Not just for you, but for your children, family & friends. Our homes can and should be a peaceful place to welcome others....
If you feel a sense of anxiety as you enter your home, or it is anything but peaceful, (more like chaotic, disorganized and overwhelming) then read further. There is hope..
"A Time To Be Organized" is in the business of bringing order to disorder, routine to chaos, and a peace of mind to that overwhelming feeling. Even if it is your entire home, I am in the business of giving people more order to their lives through the process of becoming organized. I help my clients save time by giving them a functional space that will help them to be more productive in their day-to-day life (for many it saves money because they are not purchasing duplicate items.). You can finally feel good every time you enter your home and the process takes much less time than you can imagine.
If this sounds appealing, then please give me a call to learn more. You can reach me anytime at 626-394-3544 and text messages are appreciated (yes..I'm in your area...I have not changed my number in years...) : )
The Process:
A Time To Be Organized is a hands-on service. This begins with an overall assessment of your home/business, where I LISTEN to the needs of my clients. After this, I will tailor a plan to fit your needs and budget. If you are moving or need an Organizer to assist in the packing or unpacking of your items then please contact me. We can handle your entire move and organize your new residence. I am here to help!
Many people ask if they will be forced to get rid of all their belongings. The simple answer to this question is absolutely not. These are your belongings and I take the trust you place in me very seriously. If I see an excess of a particular item, or we are looking at your plaid pants from 1975, I will coach you through the process of eliminating the excess. Ultimately you must make the decision on whether or not an item will stay or be donated, I am merely here to help you through the decision making process and we are good at it!
Once I am hired and we schedule a day to begin, you will see and feel that the process will move along much quicker than you ever imagined. After the first day or at the completion of a particular project, I usually will hear the same statement:
" I can't believe we just accomplished this much work. I have looked at this for days, months or even years, and could not move one item. There is such a huge weight that has been lifted." This is what has kept me in business for more than 16 years....what I can do for others.
Your Needs:
Within the first few months of experience I quickly realized that all clients are not the same and cannot be treated as such. I implement unique, custom solutions that will fit your needs, lifestyle and goals. If the project requires additional assistance, then I am acquainted with vendors that I can call upon to get the job done. I am skilled at completing small & large projects.
ADHD or ADD: To the clients who are or feel they may be ADD/ADHD , Bipolar or suffer with an OCD. I would like to share that I am the parent of a child with ADHD and Autism and I truly understand your needs. Many of my clients lead perfectly normal lives at work, but their lives at home are completely disorganized. Please feel free to reach out to me with any questions you may have regarding my services. I have a specific way to help you organize your home/space that will help you not only organize it, but more importantly, give you the ability to locate the item(s) when you need them. Many of my ADD/ADHD/Bipolar/Autistic clients are visual, which means that if you place an item away in a cabinet, you will not be able to remember where you placed it. I have a system to help you with this and it works....
Downsizing or Moving?
I will take away the stress involved in your move. I can take care of everything from start to finish. Pre-staging (removing clutter and preparing your home to sell.) Do you need a reputable moving company? Storage locally? Out of State? What if your home sells and the buyers want a quick escrow before your new home is ready...do you have living arrangements? I can assist in the packing. All of your boxes will be color coded and ready for the movers to pick up and deliver right to the rooms they belong to and many more details that will make your move completely stress free! Do you need to hire Organizers to unpack in a different state? Not a problem...I will fine a qualified organizer. I have also handled
Baby Boomers/Seniors
Ready to downsize? Declutter? Have you lived in your home 20 ,25, 30+ years and are ready to go through your belongings from the 60's, 70's, 80's, etc? Do you have belongings from your children that are taking up space? I have over 20 years of experience and provide unique organizing solutions tailored to the needs of seniors or the challenged.
Residential Services:
If you are wondering where to start, then look no more. I am here to help you realize your dream or put an end to the stress of wondering where to begin. I can organize any area of your home, and whether we take on the whole house as a project, or just one small area, my goal is to inspire you to live a more organized life. There are no projects too big or too small and I am ready to change your life.
I am Licensed, Bonded and Insured. Mention you found me through "Find My Organizer" for a very special discount!!
Business/Administrative Services
With over 15 years of administrative experience (including running the administration of a company ) I can assist you with the composition of letters/correspondence, assembling a custom plan for your meetings, agendas, meeting packets and the delivery for board meetings and so much more. Do you need assistance with scheduling? Are you or your assistant scheduling in a way that leaves you either arriving late or missing meetings all together? Please contact me for a broader description of my services....
If you did not see a description of what you are looking for assistance with, then please reach out to me. Chances are I can help you. Please let me know what you need assistance with and I will have an answer for you as soon as I can get to my computer (there are times where I can put in a very long day with clients!)
Payment
I understand that most clients will have a budget and please feel free to discuss this with me. I accept all forms of payment (Cash, Check, Venmo, PayPal, Debit or Credit Cards).
Specialties
Accessory Organizer
ADD/ADHD Expertise
ADHD
Aging In Place
Art Studio Organization
Artist Studio
Artist Studio Organization
As A Professional Organizer I Can Help You Reach Your Goals!
Attic
Attics
Baby Boomer Downsizing
Baby/Child Safety Proofing Your Home And/or Office
Basement Organization & Decluttering
Bathrooms
BCPO Certified Professional Organizer
Bedrooms
Bill Paying
Business Organization
Cabinets
CATCH ALL ROOMS
Certified Professional Organizer
Certified Professional Organizer In Chronic Disorganization
Chaos Management
Charitable Giving
Check Book Balancing
Checklists
Children's Rooms
Chronic Disorganization
Chronic Disorganization Expertise
Classrooms
Closet Organization
Closet Organizing & Cleaning
Closet Systems
Closets
Clutter Elimination & Coaching
Coaching
Collectibles And Any Other Breakables For An Earthquake
Color Consultation
Color Consulting
Combine Services
Combined / Blended Households
Command Centers
Commercial Organization
Computer Organization
Computer Organizing
Concierge
Concierge Service
Consignment
Consultant
Consultations
Consultations For Do-It-Youself
Consulting For Any Project
Consulting For Small Business And Entrepreneurs
Consulting Services
Coordinating Dual Residences
Corporations
Craft Room
Craft Rooms
Custom Closet Organizers
Custom Design Elements
Custom Storage And Design
De-Cluttering
Declutter
Decluttering
Decluttering & Reorganization
Decorate Spaces
Decorating
Deculttering The Impossible
Define & Accomplish Personal & Business Goals Today!
Dejunk!
Deliver Donations To Local Centers And Obtain Receipts For Clien
Depression Or Major Life Changes
Differently-Abled
Discounted Package Rates Available
Donations
Downsizing
Earthquake Preparedness - Let Me Prepare Your Pictures
EBay
Eco-efficiency
Eco-friendly
Email Management
Empty Nesters
Errand Services
Errands
Errands /Personal Shopping
Estate And Garage Sales
Estate Cleanouts
Estate Organizing
Etc.
Event Planning
Executor Assistance
Expert In Large De-cluttering Jobs And Estate Clean Outs
Expertise with OCD
Extensive References.
Exterior
Extreme Clutter
Feng Shui
Figuring Out How Long Each Task Takes To Complete
Files
Filing & Storage Systems
Fun And Funny!!
Furniture Placement Consulting
Game & Play Rooms
Garage
Garage Cabinets
Garage Organization
Garage Organization (Cleaning, Storage Solutions)
Garage Shelving
Garage Storage
Gift Certificates
Gift Shopping
Goal Setting
Good Will Dropoffs
Green and Eco-Friendly Organizing
Green Organizing
Help With
Help With An Empty Nester
Hoarding
Hoarding Help Specialist (Cleanup, Coaching)
Hobby Rooms
Holiday Decor & Storage
holiday Decorating
Home And Office Organization
Home Decorating And Staging
Home Inventory
Home Item Sales
Home Maintenance
Home Makeovers
Home Management Systems
Home Office
Home Offices
Home Organization
Home Staging
Home Staging (Homes for Sale)
Homework Organization
House
House Cleaning
House Sitting
Household Management Coaching
I Work In The Whole House If Necessary.
I've Seen Every Level Of Disorganization And I'll Work With You
Ideal Packing For Travel
Image Consulting
Interior Redesign With What You Own
Interior Rejuvenation Using What You Already Have
Inventory
Kids
Kitchens
Labeling
Large And Small Areas
Laundry Room
Laundry Rooms
Life's Transitions
Linen Closets
Listen To Clients' Needs And Concerns
Living Areas
Living Room
Living Room Organized
Lobby
Lofts And Apartments
Medical Offices
Memorabilia Storage
Memorbilia
Mentoring
Merging Families
Messy
Messy Bachelor Pads
Messy Houses
Messy Rooms
Move Management
Move-ins
Move-ins & Move-outs
Move-outs
Moving
Moving & Estate Sales
Moving and Packing
Moving Assistance
Moving Coordination
Moving Organization
Moving Plan
Moving Planning & Preparation
Moving Preparation
Moving Support
Moving?? Let Make Space Organizing Pack You Up!
Moving/Relocation
Mudrooms/foyers/entryways
Multi-purpose Rooms
National Association of Productivity and Organizing Professionals (NAPO) Member
Need A Speaker For Your Staff Meeting
New Baby
New Mom
New Moms
New Moms And Generall Y Busy Women
New Move And Unpacking Organization
Newly Married Couples Organization
Non-judgmental
Non-profit Organizations
OCD
Office
Office Organization
Office-Home And Business
Offices
On-Going Support And Maintenance Services
One On One Personal Shopping
One Or Several Rooms
One Room Or The Whole House
Ongoing Support
Organized Mom
Organizing
Organizing & Facilitating Parties/Events
Organizing And Decorating Consultant
Organizing And Decorating Using What You Already Have
Organizing And Managing Your Move
Organizing Collections
Organizing Workshops
Outbuilding Organization (Barns, Sheds)
Overhead Racks
Overwhelmed
Packing
Packing & Unpacking Services
Pantries
Paper Management
Paperwork Organization & Management
Party Planning And Assistance
Patient
People Feel Good In Their Homes Again!
Personal Assistant
Personal Coaching
Personal Shipping
Personal Shopping
Personalized Organizational Solutions
Personalized Organizing Solutions
Phone And In Home Consultations
Phone Sessions
Photo Organization
Photo Organizing
Planning
Please Review Our Website For Further Services
Policy And Procedure
Presentation Training
Process Efficiency
Productivity & Time Management Coaching
Professional Labeling
Project Management
Public Speaking
Public Speaking For A Group.
Purge Paper Piles
Purging Closets & Drawers
Re-Design
Recycling
Recycling And Donating Services
Redesign
Redesign Your Spaces With What You Now Own
Relocation
Relocation Coordination
Relocation Downsizing
Relocation Organization
Removal Of Goods To Goodwill
Residential
Residential Organization
Residential Organizing
Residential Organizing And Downsizing
Retail Space Organization
Reuse
Scheduling
Scrapbook Organization
Seminars
Senior Community
Senior Downsizing
Senior Downsizing & Transitioning
Senior Move Management
Senior Moves
Seniors
Shopping
Shopping Assistance
Short Term Or Long Term Help
Small Business
Small Spaces
Sort Mail
Sorting
Space Clearing
Space Design
Space Maximization
Space Planning
Space Planning And General Consulting
Space Repurposing
Space Saver Ideas/suggestions
Space Usage
Speaker
Special Needs Clients
Specialties: Helping Seniors
Staging For Living
Staging Tips
Staging To SELL
Staying Organized
Student Organization
Students
Team Organizing
Teens
There Should Be A Place For Everything And Everything In Its Pla
Time Management
Time Management Coaching
Tips For Maintaining Organization
To Do Lists
To-Do Lists
Total House Organization And De-cluttering
Toy Room
Training
Unpack Moves
Unpacking Move-Ins
Use What You Have Decorating
Vacation & Seasonal Homes
Virtual Administrative Support
Virtual Organizing
Wardrobe
Wardrobe Consulting
Warehouse Layout
We Also Reorganize And Declutter Warehouse Or Maintenance Rooms
We Speak English
Whole House Organizing
Workshops
Workshops & Presentations
Yard Sale Coordination