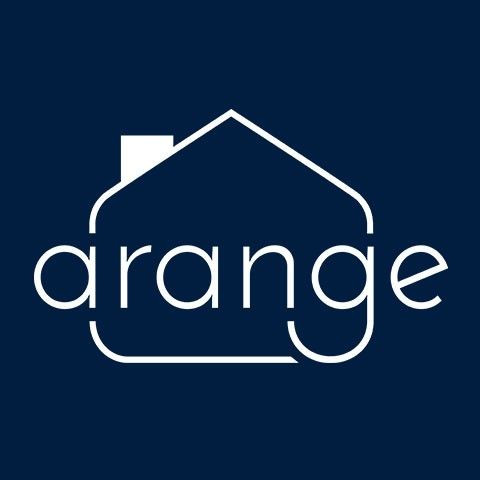 Specializing in residential organizing and downsizing, arange is a Hampton Roads based company founded by two people with both professional and personal experience in the work we do for our clients. At the heart of every service we offer is the creation of systems and solutions. Whether it's figuring out how to make a new house feel like home or a simple closet overhaul, we'll create a plan that's customized perfectly for you and you alone. While we follow some basic ideas that have been proven to work, we also personalize the experience for each client.
We believe that your home should be a place to relax. But life happens and things can get away from you. All of a sudden (or not so suddenly) your drawers, closets and cabinets are full and you have to move five things just to get to the one thing you need. Daily activities like simply getting dressed each day should be effortless. No matter what the occasion, you need to be able to access your wardrobe, makeup and accessories with ease. Let us help you cull through what works and what doesn't, de-clutter your space, and simplify your routine.
Drowning in paper? The reality is that you need to keep less than you think. There is an easy way to store the papers that matter, toss what doesn't, and prevent the piles from coming back.
Our experience with downsizing has taught us so much about maximizing the space you have. If the space (in a particular room or the whole house) isn't quite as large as you might like, we have techniques that make smaller spaces productive and efficient.
We've heard from many clients that they put off asking for help out of embarrassment. The way we see it, there are lots of great reasons that things get the way they are (work, family, life in general) … we're here to help, not judge. So, call us ... we'll give you a space you can be PROUD of!
Specialties
Attics
Basement Organization & Decluttering
Bathrooms
Bedrooms
Children's Rooms
Closet Organizing & Cleaning
Closet Systems
Clutter Elimination & Coaching
Combined / Blended Households
Consultations For Do-It-Youself
Consulting Services
Coordinating Dual Residences
Craft Rooms
Custom Closet Design
Custom Closet Organizers
Custom Storage And Design
Decluttering & Reorganization
Decorate Spaces
Deculttering The Impossible
Estate And Garage Sales
Estate Organizing
Executor Assistance
Expert In Large De-cluttering Jobs And Estate Clean Outs
Expertise with OCD
Files
Garage Organization
Garage Organization (Cleaning, Storage Solutions)
Good Will Dropoffs
Green and Eco-Friendly Organizing
Hoarding Help Specialist (Cleanup, Coaching)
Hobby Rooms
Holiday Decor & Storage
Home And Office Organization
Home Decorating And Staging
Home Makeovers
Home Offices
Home Organization
Home Staging (Homes for Sale)
I Work In The Whole House If Necessary.
Interior Redesign With What You Own
Inventory
Kitchens
Labeling
Large And Small Areas
Laundry Rooms
Listen To Clients' Needs And Concerns
Living Areas
Living Room
Living Room Organized
Lofts And Apartments
Memorabilia Storage
Messy Bachelor Pads
Move-ins
Move-ins & Move-outs
Move-outs
Moving
Moving Assistance
Moving Organization
Moving Plan
Moving Support
Moving/Relocation
Mudrooms/foyers/entryways
Multi-purpose Rooms
National Association of Productivity and Organizing Professionals (NAPO) Member
Need A Speaker For Your Staff Meeting
Newly Married Couples Organization
Non-judgmental
Office Organization
One Room Or The Whole House
Organizing And Decorating Consultant
Organizing And Decorating Using What You Already Have
Organizing And Managing Your Move
Organizing Collections
Outbuilding Organization (Barns, Sheds)
Overwhelmed
Pantries
Paper Management
Paperwork Organization & Management
People Feel Good In Their Homes Again!
Personalized Organizational Solutions
Personalized Organizing Solutions
Phone Sessions
Photo Organization
Photo Organizing
Professional Labeling
Project Management
Public Speaking
Purge Paper Piles
Recycling
Recycling And Donating Services
Redesign
Relocation
Relocation Downsizing
Residential Organizing
Residential Organizing And Downsizing
Senior Downsizing & Transitioning
Settle-in
Shopping
Short Term Or Long Term Help
Space Clearing
Space Design
Space Planning
Space Planning And General Consulting
Space Repurposing
Space Saver Ideas/suggestions
Space Usage
Specialties: Helping Seniors
Staging For Living
Staging To SELL
Staying Organized
Student Organization
Students
Team Organizing
Teens
Tips For Maintaining Organization
Toy Room
Use What You Have Decorating
Vacation & Seasonal Homes
We Speak English
Whole House Organizing