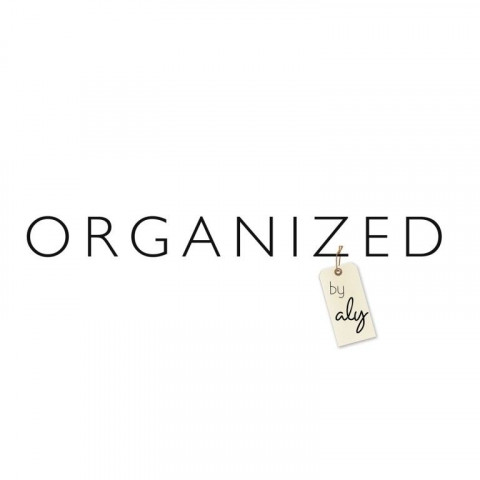 Instagram @organizedbyaly
www.organizedbyaly.com/testimonials
I know what you are thinking…how could she possibly enjoy this? Well, it's my passion…and I feel fortunate to have found it. My father has always been a 'neat-freak' to say the least. His closet, office, shaving kit, the garage, even firewood pile, were all kept immaculate and neat, with military-like precision. When I was younger, it was simply that it visually made things appear new and orderly and added a necessary finishing touch to the interior design of a house. As I got older, and after 2 kids (3 counting my husband), I realized that his approach was in fact something more: it is the cornerstone to living and functioning in a fully-scheduled and often harried, daily existence. But its even more than that…
Organization, in and of itself, is not what ultimately drives me or what interests me in the long run. What really fascinates me is how organization, sorting and decluttering will ultimately end up serving you and the life that you want to achieve. It is a means rather than an end. A way to enrich your life by allowing you more time to focus on work, family, friends, hobbies and passions as well as give you the room to be more of yourself or find out what is important to you, and then create the life you ultimately want. I see it over and over: taking the time to reset your home (and life) and get it organized and simplified, truly is a life changing experience. And its an experience that acts as both a springboard and foundation, to all else.
FIRST, lets start with:
MOVING: With Home and Office Unpacking, let me help you start off on the right foot and alleviate some stress by systematically unpacking everything.
NEW SEASONAL WARDROBE: Let me contain and store less frequently used items and then turnover your closet for your new seasonal wardrobe (and I can do it while your husband is at work…SHHHHHH…)
LOOSE LEGO AND CRUSHED CRAYOLA: Let me purge and donate unused items and then arrange books, art supplies and children's toys for easy accessibility that will also promote usage.
BABY ARRIVAL AND ROOM TRANSITIONS
ASSISTED LIVING & RETIREMENT: DOWNSIZING & SPACE PREP
and…
Playrooms
Closets, Drawers and Shoes
Basements, Garages, Sheds and Attics
Bedrooms and Bathrooms
Kitchens, Laundry Rooms and Mudrooms
Home Offices: Paper Management and Filing Systems
THEN, once I have finished and you are organized and set, you will be left with a space that is now optimized for easy maintenance. However, when life and work and normal routines start to creep in again, I offer:
ONGOING BY ALY: Keep your living space organized and looking fresh all year around. My monthly or quarterly ongoing service offers the best value after my initial visits. Let me drop in on a scheduled basis for quick upkeep (quick, because of the systems I left in place) and to preserve your space with that 'polished' feel. In and out in 3 hours. CONTACT ME FOR DETAILS.
Specialties
Basement Organization & Decluttering
Bedrooms
Closet Organizing & Cleaning
Consignment
Decluttering & Reorganization
Game & Play Rooms
Garage Organization (Cleaning, Storage Solutions)
Help With An Empty Nester
Home And Office Organization
Home Offices
Home Organization
Kitchens
Messy Houses
Move-ins
Moving and Packing
Moving Planning & Preparation
National Association of Productivity and Organizing Professionals (NAPO) Member
Packing & Unpacking Services
Pantries