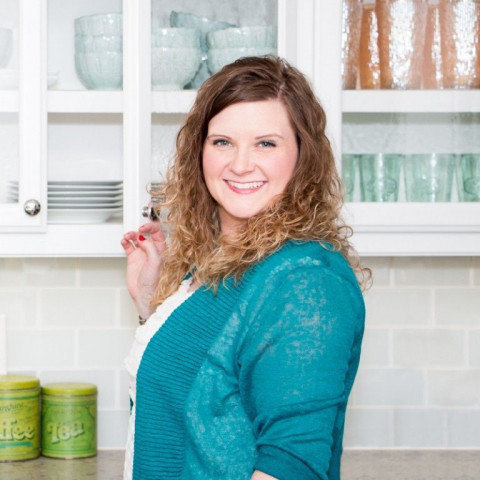 Organize your PAPERS and your HOME with Ann Arbor Home Organizers, a full-service home organizing team in Southeast Michigan.
Overwhelmed, been putting it off, not sure where to start? Feel awful at the thought of a drop-in visitor?
​Maybe you've hit the "I've had it!" stage with having too much stuff. You look around and all that catches your eye is the clutter and stuff piled on every surface... the seemingly never-ending TOYS, PAPERS, and RANDOM STUFF you're not sure where to put. When guests come over, it's a mad rush to throw the randomness into laundry baskets and get it out of sight!
Weeks, months, and sometimes years pass, and those boxes accumulate. You forget which ones have important papers and truly sentimental memories, and which ones have faded receipts from 2003, your child's baby photos, or your Celine Dion CD that you have a hankering to play. The struggle is real.
You may find that you spend money on solutions and containers that don't work for you. The efforts you put in feel like one step forward and two steps back. You may even know exactly what you want to do but can't seem to get started.
You would happily hire a regular house cleaner... if the stuff had a place to be put away in the first place! But in order to give it a place, you'd have to actually sit and go through it, and that's no fun, so you think, "I'm leaving and going to Target!"
Do you just want to sit on your couch, close your eyes, and make all the stuff go away? We know the frustration and are here to help you navigate the mess!​
We are Ann Arbor Home Organizers, a Southeast Michigan team that is eager to motivate and encourage you to create order & beauty.
We love coming alongside moms, busy professionals, and Baby Boomers to reclaim your time, space, and sanity by cutting out clutter and implementing simple and sustainable systems. We love taking the load off your back so you can focus on your family!
We do this through decluttering, downsizing, organizing, unpacking, designing, paper sorting workshops, classes, and more.
WHAT IS CLUTTER COSTING YOU?
Time?
Space?
Arguments?
Peace?
Energy?
Money?
Confidence?
These are a few that our clients express as causes for frustration.
Many of our clients are eager to make a change in their lives - a new house, a new venture, a new relationship, a new stage in life. The readiness to change often comes with a need to declutter - we help people go out with the old and step into the new.
It's not about throwing things away - it's about learning how to focus on what is before you, thoughtfully considering your life stage and reality, and letting things go that don't serve you currently. This way, you begin making shifts that move you forward and releasing the weight of the excess.
​You'll be amazed at how much time and mental energy you can save when you let go of what's unnecessary, create a place for important things, and get systems in place to keep you organized.
Together we can create systems that work for you. Let's team up to make your vision a reality. Let's work together to restore your peace.
IMAGINE THIS...
Imagine what an afternoon of working with an encouraging & non-judgmental organizer can do for you: ​
​
Your trouble spot is clean, walk-able, & clutter-free.
You have the plan and accountability to make your ideas happen because you're the type of person who gets stuff done when you know someone is coming!
You have an extra set of hands (or two or three) to accomplish in one day what may have taken you months or years to accomplish alone.
You have someone to listen to you and talk through decisions for items you hold onto but don't know why.
You have someone to haul it all away so you don't have to second guess yourself or look at it ever again!
You feel the weight lift off of your shoulders and feel so much lighter!
Imagine that the area you've been closing doors around is now a place of peace. We come over to create order and beauty and you actually feel giddy when you see the transformation!
​You walk in that room and enjoy what's important to you: FAMILY TIME, a PRODUCTIVE DAY IN THE OFFICE, or a CREATIVE & INSPIRING SPACE!
​Those dreams are in reach and closer than you think. Our team would be happy to come alongside you and make those dreams your reality.
The best place to start is signing up for your free phone consultation, no obligation, and we will guide you from there. It's hard to know where to start, what to do next, and how to keep motivation and momentum. Get in touch.
WE'VE GOT YOU COVERED.
******************************************************************
Here are just a few of many happy client reviews!
"I could not have gotten through all my mom and dad's stuff, plus the emotional toll it took, without Holly. She is amazing, supportive, and works with what you have. So much talent! She is the best."
"I always DREAD big organizing projects! Working with Holly has taken the dread out of cleaning and rearranging my garage and closets. She is full of great, creative ideas which get me excited about our work. She takes all of the torment out of decision-making and guides me to the very best solutions. Holly is not afraid of hard work and is full of energy. It is always so much fun to tackle those dreadful projects alongside her!"
"We'd been staring at overwhelming stacks of stuff for far too long after our parents passed away. Our own piles of personal items were added to the mess--we just couldn't seem to regain momentum. Enter Holly. By the end of day one working alongside her, I began to regain my enthusiasm. ... Holly is brilliant at what she does. She thinks and works strategically so that within minutes you're on your way toward reclaiming a calm, orderly, lovely environment. I would recommend her in a heartbeat."
"Holly helped me sift, sort & organize my house to make room for my daughter & her family to move in until their own house was ready. I am quite disorganized, I must admit. Holly asked good questions to help me decide what to keep & what to eliminate. She has a calm demeanor & a non - judgmental manner. These attributes helped me feel comfortable progressing through my clutter. I truly appreciate her help."
Specialties
And Works With What You Have. So Much Talent! She Is The Best.&q
Baby Boomer Downsizing
Basement Organization & Decluttering
Bathrooms
Bedrooms
Children's Rooms
Closet Organizing & Cleaning
Clutter Elimination & Coaching
Coaching
Color Consultation
Combined / Blended Households
Consignment
Consultations For Do-It-Youself
Consulting Services
Coordinating Dual Residences
Craft Rooms
Custom Closet Design
Custom Storage And Design
Decluttering & Reorganization
Differently-Abled
Downsizing
Errands
Estate Organizing
Files
Filing & Storage Systems
Furniture Placement Consulting
Game & Play Rooms
Garage Organization (Cleaning, Storage Solutions)
Green and Eco-Friendly Organizing
Happy Client Reviews! ""I Could Not Have Gotten Throug
Help With An Empty Nester
Holiday Decor & Storage
Home And Office Organization
Home Offices
Home Organization
Home Staging (Homes for Sale)
Household Management Coaching
I Work In The Whole House If Necessary.
Interior Design & Re-design
Inventory
Kitchens
Large And Small Areas
Laundry Rooms
Life Coaching
Life's Transitions
Listen To Clients' Needs And Concerns
Living Areas
Living Room
Medical Offices
Memorabilia Storage
Messy Houses
Move-ins
Move-ins & Move-outs
Move-outs
Moving
Moving and Packing
Moving Assistance
Moving Organization
Moving Planning & Preparation
Moving Support
Office Organization
Office-Home And Business
Offices
On-Going Support And Maintenance Services
One Room Or The Whole House
Organizing And Decorating Consultant
Organizing And Decorating Using What You Already Have
Organizing Workshops
Overwhelmed
Packing & Unpacking Services
Pantries
Paperwork Organization & Management
Personal Assistant
Personal Coaching
Personal Shopping
Phone Sessions
Photo Organization
Photo Organizing
Plus The Emotional Toll It Took
Productivity & Time Management Coaching
Professional Labeling
Public Speaking
Purging Closets & Drawers
Recycling And Donating Services
Relocation
Residential Organizing
Residential Organizing And Downsizing
Senior Downsizing & Transitioning
Short Term Or Long Term Help
Small Business
Small Spaces
Sorting
Space Planning
Space Repurposing
Students
Supportive
Teens
Tips For Maintaining Organization
Total House Organization And De-cluttering
Use What You Have Decorating
Virtual Organizing