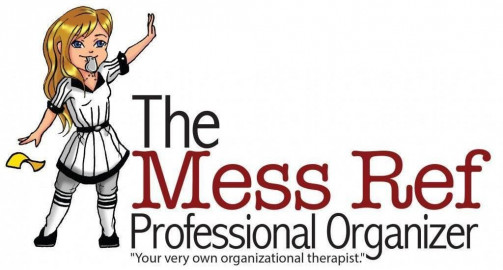 I'm Taska Williamsc and I'm a Professional Organizer, wife, and mother of three. I love being an organizer, and helping others gain control of their lives. I look forward to the joy on my clients faces when they finally feel the weight of being disorganized lift from their shoulders.
I believe that time is precious. Being disorganized can cause confusion, loss of valuable time, and discomfort. And let's face it, sometimes we just need that extra push to help us on our way. With my help you can do this! Together we can de-junk your home and/or business and make time for the most important things in your life. I have a variety of services that I offer to help small, medium, large, and even daunting tasks.
Every person is different, and they have different needs. I can find a solution that will match your personal needs and budget. Don't let being disorganized and overwhelmed control your life. Being organized will save you money, stress, and precious time. So don't wait, call me and get organized today!
No mess too big or too small. Whether its personal or business, I want to help you bring harmony back into your life and get control of your surroundings. I would love to be there to help you, or do it for you, whatever you prefer.
I organize everything!
- kitchens
- bathrooms
- bedrooms
- laundry rooms
- living and family rooms
- play and music rooms
- closets of all kinds
- garages
- offices of all sizes
- personal and business files
- storage rooms
- sheds and yards
- packing and unpacking
- putting up and taking down holiday decor.
I even do a touch of design.
Specialties
Artist Studio Organization
Closet Systems
Coaching
Consultations
Consultations For Do-It-Youself
Consulting For Small Business And Entrepreneurs
Consulting Services
Custom Storage And Design
Decorate Spaces
Deculttering The Impossible
Email Management
Estate And Garage Sales
Expert In Large De-cluttering Jobs And Estate Clean Outs
Expertise with OCD
Files
Garage Organization
Goal Setting
Good Will Dropoffs
Hoarding Help Specialist (Cleanup, Coaching)
holiday Decorating
Home Decorating And Staging
Homework Organization
I Work In The Whole House If Necessary.
Interior Redesign With What You Own
Labeling
Living Areas
Living Room Organized
Lofts And Apartments
Messy Bachelor Pads
Moving
Moving Assistance
Moving Plan
Moving Support
Moving/Relocation
Mudrooms/foyers/entryways
Multi-purpose Rooms
Non-judgmental
Office
Office-Home And Business
Offices
Organizing And Managing Your Move
Organizing Collections
Overwhelmed
Paper Management
People Feel Good In Their Homes Again!
Personalized Organizational Solutions
Personalized Organizing Solutions
Photo Organization
Photo Organizing
Policy And Procedure
Purge Paper Piles
Recycling And Donating Services
Redesign
Relocation Downsizing
Shopping
Space Clearing
Space Design
Space Planning And General Consulting
Space Saver Ideas/suggestions
Space Usage
Specialties: Helping Seniors
Staging For Living
Staying Organized
Student Organization
Toy Room
Use What You Have Decorating
Vacation & Seasonal Homes
We Speak English
Whole House Organizing