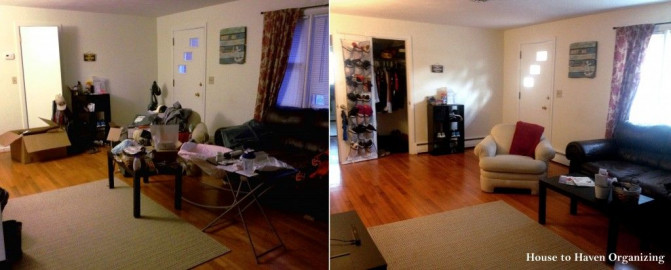 House to Haven: Wellness in Home Organization
Is your house too hectic? Are you looking to purge your pack-rat habits? Do you dream of having your own little craft nook or home office? I can help!
I've been assisting people with eco-friendly, wellness focused home organization, downsizing, and clutter management for over 10 years. I'm experienced with providing support, coaching, and stress management tools for when you feel overwhelmed or have difficulty letting items go. Whether you need to organize one room or every room, I can help transform your house into a haven.
Services include:
- Organizing, sorting, and storage solutions
- Downsizing and de-cluttering
- Creative solutions for small rooms/areas/homes
- Creating spaces for crafting, working from home, play rooms, etc.
- Decorating ideas and staging on a budget
- Holiday decorating and organization
- Packing and unpacking
- Work with you or do the work for you
- Sensitive support for clutter-related stress and anxiety, no judgement!
- Coaching and advice to help you maintain organization
Please contact me if you have questions or would like to set up an appointment
OR you can visit my website at https://housetohaven.wordpress.com/
Offered to locations within 15 miles of Minneapolis, MN. Exceptions can be made on a case by case basis.
LGBTQ friendly and supportive of all cultures, identities, and abilities.