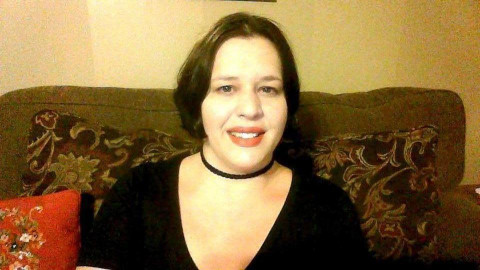 Another Beautiful Day Organizing!
Is your desk piled too high with paperwork, blocking the view of success?
Is your creative mind cluttered, not creating?
Have you avoided get-togethers at your home because you're not sure where anyone will sit when they arrive?
It's not okay.
When families are living in a frustration of things, stuffs & what-not's... It's a Beautiful Day!
This Company takes a Holistic approach to Organizing.
Spirit & Mind are taken into consideration, as well as Physical Environment, during a process designed to Empower You.
Spaces are broken down in order to be built back up in a way that makes sense & liberates the those who inhabit the home.
At Beautiful Day, it's not just about rearranging a closet. It's about Everything Having It's Own Place, then you entering into a flow... It's about spending less time trying to locate that bottle of glue you know you bought last month & more about spending that time with your family.
Are you free to plan a Vacation? To just relax & read a book? It's about stepping out of the frustration & into The Peace. It's about Living Your Life... Well.
If the condition of your home hinders you from having lunch with a friend because there is 'so much to do' at home or makes you think twice about having company over due to embarrassment, consider hiring a Professional Organizer.
As the Owner of Beautiful Day Organizing, I want you to know...
I've been there, I get it & I can help. I myself have spent my days rearranging my things, again & again, just trying to get it right, instead of Living My Life!
There truly is a better way. Being Organized frees us up! Improves our moods & health! It's win-win!
We have experience with Teachers, The Elderly, Home School Mom's, Housewives, People with Limited Mobility & more.
✨We are GBAC trained & know how to be safe & keep safe in your home!✨
Currently Offered Through
Beautiful Day Organizing:
* Virtual & In-Home Organizing
options available
* Organized Life Coaching
* Packing Preparation & Unpacking
* In-Home Laundry Service
* Elderly- Downsizing, When It's Time
* Herbal & Supplement Help
The Initial Consult Is At No Charge To You
& Beautiful Day Organizing Offers A Customer Satisfaction Guarantee.
hello @beautifuldayorganizing .org
FB @beautifuldayorganizing
Pinterest Beautiful_Day_Organizing
Specialties
Closet Organizing & Cleaning
Clutter Elimination & Coaching
Combined / Blended Households
Coordinating Dual Residences
Craft Rooms
Decluttering & Reorganization
Downsizing
Filing & Storage Systems
Garage Organization (Cleaning, Storage Solutions)
Help With Elderly & Those With Physical Limitations
Herbal & Supplement Help
Holiday Decor & Storage
Home Offices
Home Organization
In-Home Laundry Service
Kitchens
Large And Small Areas
Laundry Rooms
Life Coaching
Living Room
Move-ins
Move-outs
One Room Or The Whole House
Packing & Unpacking Services
Pantries
Productivity & Time Management Coaching
Senior Downsizing & Transitioning
Small Spaces
Space Planning
Spiritual Coaching
Staging For Living
Total House Organization And De-cluttering
Virtual & In-Home Organizing Options Available