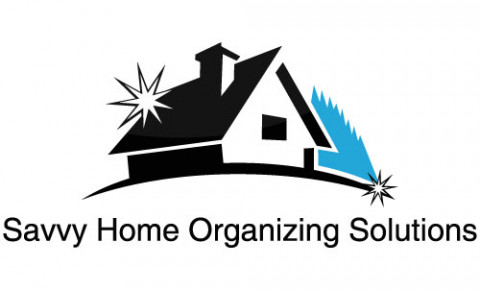 Savvy Home Organizing Solutions is a full service company providing Home Organizing and Concierge Services in Aurora, Toronto & throughout the GTA.
I am Meni Morra, Trained Professional Organizer and I am passionate about organization! After a successful career in the corporate world then becoming a homemaker and managing my household, I decided to turn my love for organizing and savvy management skills into a business.
Typically, you'll find a service provider offering Home Organization or Concierge services which in my experience limits your options which can become frustrating when searching for help. I believe that combining these services into a multiservice company gives people an all-inclusive resource for all their needs.
Why choose Savvy Home Organizing Solutions?
As a Trained Professional Organizer and active member, in good standing with the Professional Organizers in Canada (POC) I adhere to their strict code of ethics. I take great pride in my work and use my keen attention to detail, invaluable skills and experience to create organized, stress free spaces and lives. With my energetic and understanding approach I work closely with you and believe that together we can turn your vision for your home and life into a reality.
I offer a free in-home consultation and a very competitive hourly rate. I understand the importance of your home, family and the value of your time therefore, I strive to offer trusted and personal service.
Home Organization
If the thought of tackling cluttered space in your home seems daunting, don't worry I am here to help. As a Trained Professional Organizer, I take on any challenge to assist you in attaining your vision of order and giving you back a sense of serenity that comes with reclaiming your home and valuable personal time. I will work side by side with you or if you prefer, do it myself. Either way I am there every step of the way offering you my support and expertise.
Once you decide to proceed in your organization journey that is where the fun begins.
• I can research, recommend, purchase supplies and products.
• I will sort, edit, plan and organize the new space.
• Help manage the recycling, junk, trash removal and charitable donations.
The Value of my Services:
• I offer a very, competitive hourly rate to ensure you get the best value for your money.
• I provide informed guidance and friendly, unbiased opinions when you need to make tough decisions.
• I give emotional support, for many this is key in undertaking a challenging process.
• I take on the physical labour which is tough and or impossible to those with health and mobility issues.
• Use my time to help you accomplish your goals.
• Access to my list of resources for various supplies and services.
The Return of Investment:
How will the time and money you invest in my services now provide greater rewards later?
• Have an ongoing maintenance plan, so it will be quicker to tidy up, clean and generally keep on top of clearing things away.
• Reclaimed space, have only what you need, love or adds value to your life so there's less random clutter taking up space.
• Ready for visitors as your home will be easier to keep looking neat and ready to entertain your friends & loved ones.
• Increase in productivity and efficiency by saving time & energy.
• Find everything easier and faster s there is less visual clutter as there is less clutter to sift through.
• See less visual clutter.
• Feel less mental clutter & more peace of mind.
• Feel less emotional & physical stress.
• Donate to charity or make money selling items.
Home Organization Service areas:
• Bedroom & Closet
• Bathroom
• Home Office
• Kitchen & Pantry
• Family & Dining Room
• Laundry & Mudroom
• Basement & Storage Room
• Garage & Exterior Rooms
Other Services
Moving Management: Moving is one of the most stressful occurrences in your life. The logistics alone can be overwhelming but here is where I step in to organize and manage this challenging task for you by:
• Providing you with a moving checklist and plan.
• Declutter and edit spaces and pack up your home.
• Manage the recycling, junk, trash removal and charitable donations.
• Book moving company and buy moving supplies.
• Manage the move out and in of your belongings, unpack, organize your new home.
• Your realtor can save you 15% off my services.
Downsizing/Senior Transitions: Whether you just want to simplify your life by moving into a smaller space or assist loved ones transitioning to senior living. My sensitive and understanding approach will assist with this next chapter in life by:
• Providing support to the homeowner and family to make this transition as easy and stress free as possible.
• Providing you with a downsizing checklist and plan.
• Offering all the services under Moving Management.
• I offer a 10% Senior Discount!
Renovation Management: Updating your home can be a huge task especially when trying to deal with contractors and trades. Usually, their schedules can change from day to day which in turn affects your time and plans. This is where I can ease the worry of having to deal with the scheduling and workers by:
• Arranging appointments and managing trades.
• Declutter, edit, pack up areas of renovation.
• Unpack and organize your newly renovated space.
Estate Clearing: At this time of loss, you should be focusing on you and your family not dealing with the painful task of going through personal belongings. With my emotional support and guidance I can assist you with:
• Handling the sensitive task of going through your loved one's items.
• Help designate items for family and friends.
• Pack up and clear areas.
• Manage gift and donation items.
• Respectfully manage this for you with understanding and compassion.
Concierge
In the past when you heard the term Concierge the first thing that came to mind was a luxury hotel or condo. Their role is to assist people in areas of lifestyle and personal management which seemed out of reach to most of us.
In today's modern world, more and more overwhelmed people are outsourcing almost any aspect of their life in order to restore balance and a sense of calm to their overloaded life. I understand the stresses that a household, family and career presents to busy people and can assist you as a Lifestyle Manager.
Once you decide to proceed in the process of getting personalized, helpful service this is where I step in as your Lifestyle Manager.
• In this role I utilize my time and management skills to alleviate the pressure of mundane, yet necessary tasks required for day to day life, renovations,
travel, events and holidays.
• I offer a very competitive hourly rate to ensure you get the best value for your money.
Concierge Services include:
• Day to day errands
• Grocery shopping
• Merchant returns and exchanges
• Personal shopping/Gift shopping/Wrapping
• Prescription drop off and pick up
• Booking appointments, reservations, entertainment
• Research projects
• Pick up/deliveries to the post office, UPS or Fed Ex
• Arranging home services such as cleaners, trades
• Renovation Management which involves researching trades, quotes, scheduling and project management.
Many of my services can be done remotely by means of Virtual Assistance:
• Perform clerical, scheduling, research tasks
Other Services
Travel Planning: Vacations are wonderful but the planning well not so much. Planning a personal or business trip can be very time consuming and tedious. I can alleviate this chore by:
• Researching flights, hotels, restaurants.
• Planning itineraries, excursions, entertainment.
• Arrange car service.
All you need to do is pack and enjoy. Bon Voyage!
Home Watch: Whether you are on a personal or business trip I can give you the peace of mind that your home will be attended to by handling the following:
• Pick up mail, flyers, newspapers and deliveries.
• Feed pets and water house plants/garden.
• Grocery shop and restock your fridge/pantry.
• Air out the house, turn on water, furnace or air conditioner.
This way you can enjoy the comforts of home immediately upon your return!
Wait Services: We all have experienced the dreaded "window" of time that couriers and service people tend to use. I use my time to assist you with:
• Waiting for deliveries & couriers.
• Meeting trades and service professionals.
Why take the day off when I can do the waiting for you!
Events & Holidays: Let me take the pressure off you by helping you bring the vision for your event to life. Whether it is a birthday, graduation, wedding or any celebration, I help by managing the following:
• Act as the liaison between caterer, venue and vendors.
• Assist with researching ideas, buying supplies, and reserving venues.
• Handle pre-party errands, mail invites, manage the setup and take down.
• Offer bridal/hostess assistance on the day of the event.
• Set up and take down holiday décor which saves you time during busy seasons.
Enjoy being a guest at your own party!
The range of my services is endless so put my expertise to the test!
Please check out my website www.savvyhomeorganizingsolutions.ca for a full description of services.