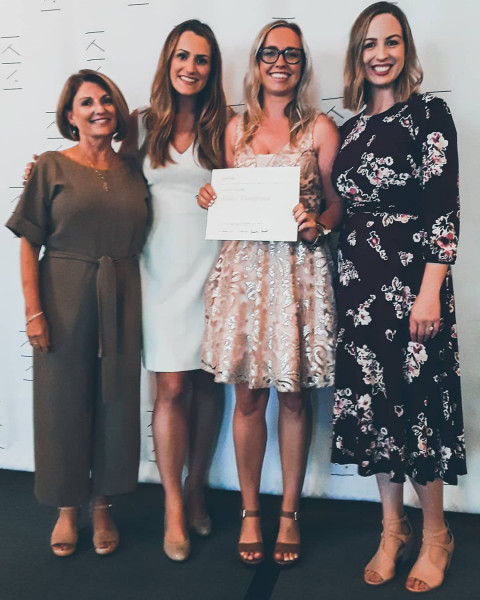 Joy of Organizing was created to guide and encourage others to find the space to live their ideal life.
Ashley has had a passion for organizing and decluttering since she was a little girl, sorting and tidying her own things, as well as family members and even the next door neighbor's.
With life experiences in professional event organizing, office management and a university degree in Psychology, I have a diverse background in understanding and helping others. Along this journey of life, my search for more meaningful work where I could experience greater fulfillment continues to lead back to the joy I find in organizing.
From my own experiences, I know that the process of organizing and decluttering impacts more than the physical space you live in, but the way you think and feel and your ability to stay focused on what matters today. Clutter and "stuff" easily cause stress and get in the way of experiencing life's joys. Helping others to transform their outer lives and find the space to know greater joy, balance and peace has become my mission. I truly love this work and would be honored to encourage and guide you along your journey.
SERVICES PROVIDED
*General: Edit, Organize, Create Systems
*KonMari Consultant Trainee
*Home Organization (Rooms, Closets, Kitchen & Pantry, Home Office, Garage, You Name It)
*Moving Services (Decluttering before the move & Assisting you in the process of settling in to your new home)
INITIAL CONSULTATION
Let's begin by discussing your organizational goals and the spaces you would like to see transformed. Start with a free consultation call where I can work with you to determine the best path on your journey. I look forward to speaking with you!
THE METHODS
YOU & ME. THE KonMari™ METHOD.
Envision your ideal lifestyle. What does your ideal morning look like? How about your ideal day? As a KonMari Consultant In Training, I will come alongside you, coaching you through the process of tidying up by utilizing the principles of sorting by category and choosing items that bring you joy. This method, designed by Marie Kondo, is not simply about organizing your things, it's about connecting with your heart's desire, your soul purpose and finding that awakening through the lens of your belongings. By joy-checking and aligning with what is true to ourselves, we experience transformation, personal empowerment & growth.
To accomplish the ideal space for you, this method involves tidying one's home in a particular order: Clothing, Books, Paper, Komono/ Miscellaneous and finally, Sentimental. You will be hands-on deciding which items to keep and which to let go of, while I work beside you to organize and support you through the process. Trusting the process will yield lasting results that stretch beyond the immediate environment of your home to your whole life.
ALL ME
With the "all me" method, I will come into the space and completely organize it. We will first discuss the space together, including your goals and priorities and any needed supplies. From there, I will organize and complete the project.
Specialties
Bathrooms
Bedrooms
Children's Rooms
Closet Organizing & Cleaning
Clutter Elimination & Coaching
Decluttering & Reorganization
Downsizing
Home Offices
Home Organization
Kitchens
KonMari Method
Large And Small Areas
Laundry Rooms
Move-ins
Office Organization
One Room Or The Whole House
Pantries
Paperwork Organization & Management
Residential Organizing
Residential Organizing And Downsizing
Total House Organization And De-cluttering