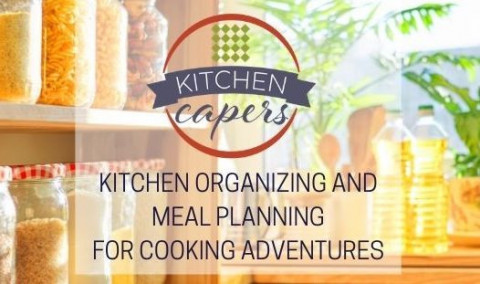 Would you like to discover the joy of cooking in a well organized kitchen? I am here to help, whether you are an experienced cook who has just lost touch with your interest in cooking or just don't know why you don't enjoy being in your kitchen. I have many years of experience in cooking as well as selling kitchen tools and equipment, so I understand what makes a kitchen function properly. It's easy to become overwhelmed with the idea of preparing delicious, healthy and cost-effective meals for yourself, your family or your guests - I can help you get the joy back- Virtually or In-Home! .
With a well organized kitchen, all the tools and ingredients you need are easy to find and work with. There's no judgement here! You may have collected tools and gadgets that you thought would help but in the end they are just taking up precious space. I will work with you to sort that all out.
If you need help with packing or unpacking for a move I will be sure that everything you need to move in or out is in the right place.
After your kitchen works for you we can talk about Meal Prep and Planning. Through virtual or in-person coaching sessions, I will give you tips, tools and methods to take the stress and effort out of getting healthy meals on the table. Once you learn how easy it can be, you will feel comfortable cooking for your family, guests or or even parties!
Specialties
Home Staging (Homes for Sale)
Kitchens
Meal Planning Workshop and Coaching
Meal Planning Workshop to Teach You How to Plan a Week of Meals for Your Family or a Dinner for
Move-ins
Move-outs
Packing & Unpacking Services
Pantries
Senior Downsizing & Transitioning
Staging For Living