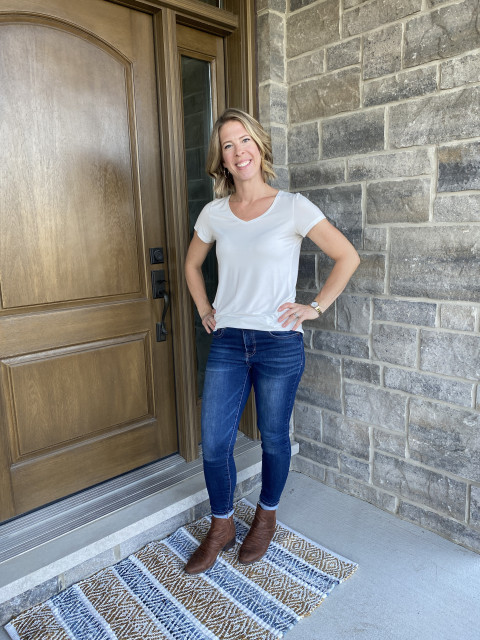 Welcome to Organize With Ange.
Home Organizing
Going through your possessions and decluttering can be emotionally daunting and physically exhausting. I will walk you through the process of deciding what items to keep and what items to let go. The most important thing to note about professional organizers is that we work alongside the client. Anyone seeking out this service is an active part of the organization process. This ensures that what's gained from professional organization becomes part of everyday life. Together we will create a beautifully organized home that contains only what you love, use, and need!
Settling In
Don't let getting settled into your new home become a long, drawn-out process. Get unpacked and organized at the same time! I will help you feel right at home by unpacking and organizing so you can start living your new life.
Home Staging
Prepping your home for sale, decluttering is a must-do. If your closets, cupboards, and drawers are full to bursting, this will create the impression that you have no space, and you can guarantee buyers will be opening doors to storage spaces to have a peek inside. When you put your home up for sale you want to showcase your home and not its contents. But if your home is packed full of your possessions it can make it look not just messy but smaller too – a real turn-off for potential buyers. The solution - simply pack away what is not adding to the decor and what is not needed day-to-day. Together we will declutter and sort into "pack", "donate", "dispose", and "keep", getting your home ready for potential buyers.
Maintenance & Support
It's one thing to 'get organized' and quite another to 'stay organized'. Life will continue to bring new seasons and phases and, with that, more STUFF. I am here to help keep your space organized and prevent backsliding so that you can continue to enjoy your organized space.
I have a background in business, and more specifically in Human Resources and payroll, but my passion has always been decluttering and organizing the spaces around me. I became a Trained Professional Organizer in 2022 and LOVE the decluttering stage the most! I find that most people need to declutter more, not organize more. When you focus on decluttering as your priority, you will find that the secondary part of organizing becomes much easier because you have a manageable number of items to keep organized.
I'm passionate about living my best life full of purpose and intention and hope to help others do the same.
Ange Dewar
Serving Perth County, Waterloo Region and the surrounding area.
Specialties
Baby Boomer Downsizing
Basement Organization & Decluttering
Bathrooms
Bedrooms
Children's Rooms
Closet Organizing & Cleaning
Clutter Elimination & Coaching
Decluttering & Reorganization
Downsizing
Holiday Decor & Storage
Home Offices
Home Organization
Kitchens
Large And Small Areas
Laundry Rooms
Living Room
Move-ins
Office Organization
One Room Or The Whole House
Packing & Unpacking Services
Pantries
Residential Organizing
Residential Organizing And Downsizing
Senior Downsizing & Transitioning
Small Spaces
Total House Organization And De-cluttering