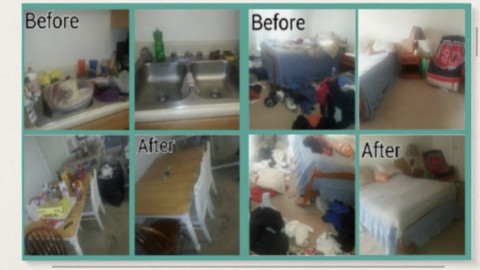 8 Year Experienced Organizer
Let's Get your place together
I can organize:
Shoes
Kids Toys
Home Office
Small Business Storage/Inventory
Beauty/Personal products
Clothes
Documents
Miscellaneous items
Categorization is my specialty
Once the space allotted for items is examined the ideal storage method (s) will be given and whether any storage containers or bins would be needed to achieve your goals.
Let's turn your chaos into beautiful picturesque scene fresh out of HGTV!!
Once organization is complete I also offer interior design services to give your home or office that special pizazz that will impress your friends, family, or potential clients.
Move in and out organization
New business inventory organization
Office Organization
To schedule include
Full Name or Business Name
Date Available for Service
Key items that need to be serviced
Picture of the area(s) to be organized
-any excessive dust, pet hair or mold?
*Any basic cleaning needed along with organization?
End result that you would like to achieve
Base Rate: $60 per hour for 3 hours or less
$50 per hour for 6 hours or more
Optional:
Virtual organization video $40 consultation for 30 minutes
(If you have multiple rooms; have an exact plan of action)
If any containers are needed to organize your space they can be provided for additional fee.
Small deposit $25 to cover transportation is appreciated but not required as long as all information for the property is given and valid.